Preservation Society KIDS It Up a Notch

Mar 03, 2012 07:04AM, Published by Kitty, Categories: Family
---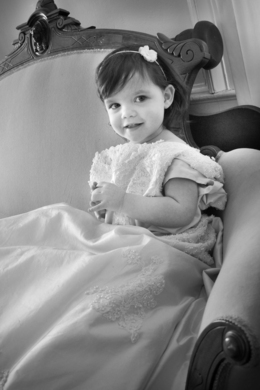 Bring your children to hunt for Easter eggs at the Battle-Friedman House.
---
---
<
By Lucy Murphy and KatherineMauter
Excitement and anticipationare filling the air at the Tuscaloosa County Preservation Society.  Planning is underway for youth events forthis spring at the Battle-Friedman House located in downtown Tuscaloosa at 1010Greensboro Avenue. 
The annual Easter Egg Hunt atthe Battle-Friedman House and Gardens will take place for all little guys andgirls on Sunday, April 1st from 3:00 to 5:00 pm.  The event, hosted by the JuniorTuscaloosa Belles, features an egg hunt in the gardens, a visit with the EasterBunny, an Easter Basket raffle for parents, a Tuscaloosa Barnyard petting farmand additional games, prizes and fun for all who attend!  An admission fee is charged for thisevent.  Contact the Battle-FriedmanHouse and Gardens for more details and information at 205-758-6138 or205-758-2238. 
A unique event, the first ofits kind, is planned for Sunday, May 6th from 2:00 until 5:00pm.  The Society will be hosting a "Youand Me ~ Portrait and Tea" Mini-Bride Mini-Session with Dogwood Photography atthe historic Battle-Friedman House. The photo shoot will include a darling 5x7 keepsake photograph of yourdaughter, granddaughter, niece, or friend wearing a wedding gown, eitherbrought by you or borrowed on-site. Although she may not wear your dress on her big day, you will alwayshave this special keepsake of her in a beautiful gown to cherish.  Photos will be taken in the northparlor of the Battle-Friedman House. Special dressing and prepping areas in the upstairs bedroom and bridalparlor will be available to each little girl whose picture is being made. 
While waiting for the photoshoot, a tea party fit for a queen and a princess will be served at thehistoric house complete with china plates, tea cups, and teapots, someantique.  The menu will be kid-friendlywith tea sandwiches, cookies, cheese straws, and age-specific teas, served bythe Tuscaloosa Belles in the north and south dining rooms. 
As Mother's Day is thefollowing weekend, your little one will also have an opportunity to create abeautiful bracelet just for you at our "Creation Station" located in the ladiessouth parlor.  Every girl lovesjewelry!  Let us help your sweetgirl craft a one-of-a-kind bracelet just for you. 
The fee for this "girly"afternoon of fun is $25.00 and includes all of the above.  Pre-registration is requested as spaceis limited for each time slot for the afternoon event.  Call the Battle-Friedman House at205-758-6138 or 205-758-2238 to register for an appointment or to ask questionsregarding the "You and Me ~ Portrait and Tea" event.  Our email contact is kmautertcps@bellsouth.net.  Pleasecontact the Society for more information.
The staff at the Battle-Friedman House looksforward to welcoming you to these two unique children's events.  The Tuscaloosa County PreservationSociety will be opening its venues to other kid-friendly events in the monthsand seasons ahead.  Visit us onlineat
www.HistoricTuscaloosa.org
and join our Facebook group at
www.facebook.com/TuscaloosaPreservationSociety
for additional
---
---
---