For the Health of It

Mar 20, 2012 12:54PM, Published by Kitty, Categories: Health+Wellness, In Print
---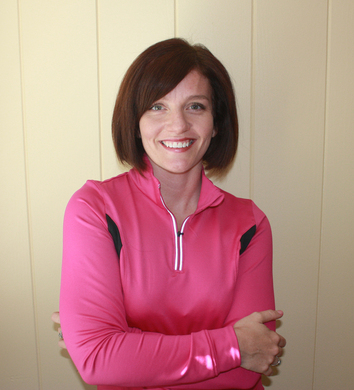 Mallory Cargile is the owner of Tuscaloosa Adventure Boot Camp for Women and co-author of The Wellness Code.
---
---
To lose weight, what is thebest way to eat low-carb? 
I got this one a lot!  I then wondered if these people weretrying to eat "low-carb" just because that is what is drilled into our heads bypeople trying to sell books and programs. Seems like this trend is still around.  Now could you lose weight by decreasing your bread,potatoes, and not eating the bun on your hamburger?  Sure.  I amguessing, though, that you lose weight because of a decrease in calories, notbecause that bun is a carbohydrate. Remember that just like proteins and fats, there are good carbohydratesand bad carbohydrates.  When I wasin college and had gained the freshman 40 (yep, that happened), I knew nothingand was convinced I should try the Atkins diet.  I did it for a month and lost some weight.  Turns out, though, that I had no energyto exercise or even function without a nap because I was eliminatingcarbohydrates….the very things that give us energy!  So of course I started eating them again and gained it allback.  We need carbs for energy andfor brain function.  Just be sureto get yours the right way….replace white potatoes with sweet potatoes, alwayschoose whole grain when available, and choose a piece of fruit instead of a bagof chips.  Be sure to have ahealthy balance of carbohydrates, healthy fats, and lean protein. 
What about weight lossprograms that offer quick results but they do not recommend exercise?
I got this one a fewtimes, and I just had to address it in here.  I am not in the business of knocking other people's programsbut I actually do have women ask me if they should participate….in aprogram….that discourages exercise. I respond by asking them to stop and think about what they justsaid.  A program that is claiming totry to get you healthy is discouraging exercise.  I never get used to this question.  The reason they discourage it is not because they thinkexercise is the devil.  It'sbecause your calories are so severely decreased on their program that youwouldn't have the energy to exercise in the first place.  If you go exercise and pass out, itmakes them look bad.  When you loseweight without exercising along with it, it is very easy to lose muscle tonealong with losing fat.  Whathappens when you lose muscle tone? Your metabolism is lower. Therefore, making it more difficult for you to burn calories and loseweight.  The more lean muscle youhave, the BETTER for your metabolism. So get moving!
I want to exercise and cookhealthy meals but I just don't have time!
There are a lot of excuses out therebut I do understand that this is an obstacle that is truly tough to conquer fora lot of you.  I own my ownbusiness and have two small kids. It's tough trying to fit everything in.  Everyone has their obstacles, and you just have to do yourbest to make it work.  There's noeasy answer.  If you just don'thave time to exercise in the afternoons but you could do it before your kidswake up in the morning, you must be disciplined enough to make thathappen.  Period.  If you get home at 7 pm, and it'seasier to pick up fast food, think about what that is doing to the health ofyour family.  I am a big fan ofcrock pot cooking and also making meals that take less than 10 to 15 minutes tomake.  Not far off from the amountof time you would be sitting in the drive-thru, and obviously a much betteroption.  Make it work.  There is no easy way out when it comesto getting healthy. 
Mallory Cargile is the ownerof Tuscaloosa Adventure Boot Camp for Women and co-author of The Wellness Code,coming out April 19th.  She is acertified personal trainer, group fitness instructor, fitness nutrition coach,and food psychology coach.  You cancontact Mallory at 205-391-8588 or visit www.tuscaloosabootcamp.com or www.mallorycargile.com.
---
---
Exercise Health Fitness Mallory Cargile
---