Springtime Allergies

Mar 23, 2012 08:44PM, Published by Kitty, Categories: Health+Wellness, Today
---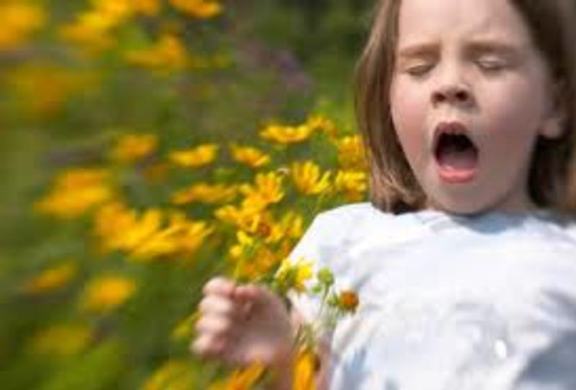 Springtime Allergies in Tuscaloosa
---
---
by Jamie Lober
     Tuscaloosa is beautiful, known for bean tree, yellow willow, willow oak,trumpet vine, mimosa, common pear and daffodil. "Allergies are an inappropriate response from the immune system against thingsthat are not harmful in the environment.  The immune system is like abully looking for someone to beat up.  When it doesn't find anyone, itfinds the pollen," explains Dr. Kay Knight of the Alabama Allergy and AsthmaCenter.  Many children will feel this negative toll on their body thisspring, as the trees finish and the grasses start to come out. 
     Every child experiences allergiesdifferently.  "Look out for skin eczema, hives, itchy and watery eyes,sneezing, itchy, stuffy or runny nose, ear infections, sinus drainage,coughing, snoring or poor performance in school," warns Dr. Joe LaRussa. Depending on the severity of the allergies, your child may experience one orall of these symptoms.  In severe cases, your child may have a sinusinfection or break out in a rash as a skin reaction. 
 
     The top three causes of allergies among children are food, asthma and hayfever.  However, some may beallergic to the grass in June, ragweed in August or trees in February andMarch.  For others, allergies may be triggered by the first frost andmolds that appear in mid-fall and continue through winter.  Some childrenhave indoor allergies to cats or dust mites which last year-round.  "It isimportant to figure out what you are allergic to because your body willremember it like a foreign substance and will react to it each time it isexposed to it.  Once you know what your child is allergic to, you can doyour best to keep him away from it, but should also be prepared to usemedication to block the reaction, "advises Dr. W. J. Cornay of ENT &Allergy Associates.  The allergy will not go away by itself.  
 
          Once you become aware that your child hasallergies, you can adopt health behaviors to prevent them from worsening. Choosing to keep the air conditioner on provides relief from pollens andmolds.  "Change the filters in your house and keep the windows to yourhome and car closed.  Take a shower at night after being outside duringthe day.  Know when allergy season is coming and start to takepreventative medications before the season hits," recommends Dr. JoeLaRussa.  "You can remove carpets and drapery, clean duct work, make suremold and mildew are not around your home and keep rooms clean," adds Dr. W. J.Cornay of ENT & Allergy Associates. 
 
          If avoiding the allergy trigger is not an option,do not be afraid to take your child to an allergist.  The allergist hasbeen trained to help people in your situation, so you should feelcomfortable.  You should not hesitate to ask if he is board-certified inallergy, asthma and immunology.  Prepare to discuss your child's medicalhistory, have a physical exam and go through objective tests like an allergyskin test or pulmonary function test to check for asthma.  Based on theallergist's findings, he will make a treatment recommendation that isappropriate for your child. 
 
     There are several common treatments.  Sublingual drops may be appropriate for your child.  They aremeant to desensitize him to the allergy trigger.  Oral antihistamines,like Zyrtec and Claritin, or a nasal antihistamine, like Patanese or Astepro,can provide temporary relief from sneezing, runny nose and itchy eyes. Nasal steroids, like Flonase, may be used to reduce nasal congestion.  Youmay reduce the discomfort from itchy eyes with antihistamine eye drops likeOptivar or Patanol.  A prescription may be required for somemedications.  If you have any questions, be sure to contact yourphysician. 
 
          If medication is ineffective and symptoms reoccur,shots may be recommended.  The child receives allergens in the shots thatover time will decrease the child's sensitivity to their allergy trigger,whether it is grass or pollen.  For some, allergies may go away even afterthe shots have been stopped.  Your goal should be to find a treatment thatworks well for your child, as those who breathe well live well. 
 
          New developments in the field of allergies bringhope to sufferers.  "People are working on a treatment to cut down on thetime it takes to get the benefit from immunotherapy, a therapy that involvesbeing given what you are allergic to in order to slowly retrain the immunesystem to build up regulatory cells so you do not have a severe allergicreaction," informs Dr. Kay Knight of the Alabama Allergy and AsthmaCenter.  Do not allow your family to become allergy victims when there isso much you can do to fight back.
---
---
---