Preservation Society "KIDS It Up A Notch"

May 02, 2012 06:57AM, Published by Kitty, Categories: Community
---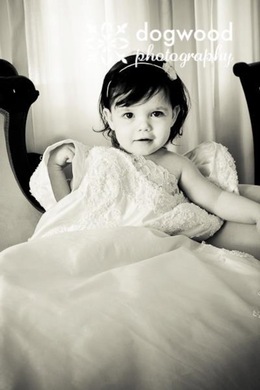 ---
---
Excitement and anticipation is filling the air at theTuscaloosa County Preservation Society, as planning is underway for youthevents this Spring at the Battle-Friedman House on Greensboro Avenue indowntown Tuscaloosa.  "You andMe-Portrait and Tea" special event will occur on Sunday May 6, 2012. TheSociety will be hosting a Mini-Bride Mini-Session with Dogwood Photography onSunday from 2:00 until 5:00pm at the Battle-Friedman House and Gardens at 1010Greensboro Avenue. 
The event isthe first of its kind that we have been able to establish in Tuscaloosa.  The featured photo shoot with weddingdress, an afternoon just for us girls, will feature a darling special keepsake5X7 photograph of your daughter, granddaughter, niece, friend wearing your weddinggown, either brought by you or borrowed on-site.  She may not wear your dress on her big day but you will havea keep sake in your gown or a gown, forever. Photos will occur in our NorthParlor area in the house.  Specialdressing area and grooming area, upstairs in the bedroom and bridal parlor,will be available to each little girl who's picture is being made.
Before or after your photo shoot, a teaparty fit for a queen and a princess will be dawned at the historic housecomplete with china plates/cups/teapots(some antique). Menu will be kidfriendly: tea sandwiches, cookies, cheese straws, and age specific teas, servedby Tuscaloosa Belles, in our north and south dining rooms.
Since Mother's day is just around thecorner your little one will also have an opportunity to create a beautiful braceletjust for you at our "Creation Station" located in the ladies south parlor.  Every girl loves jewelry!  Let us help your sweet girl craft aone-of-a-kind bracelet just for you. Fee for the girly afternoon of fun will be $25 and includes all of the above.
Pre registration is requested, as spaceis limited for each time slot for the afternoon event.  Call the Battle-Friedman House at205-758-6138 or 205-758-2238 to register for an appointment or to answerquestions regarding the "You and Me-Portrait and Tea" event.  Our web site contact is kmautertcps@bellsouth.net.  Please feel free to give us a call formore information. 
---
---
Preservation Society tea portraits
---