Bama Swim School

May 09, 2012 08:18PM, Published by Kitty, Categories: In Print, Family, Today
---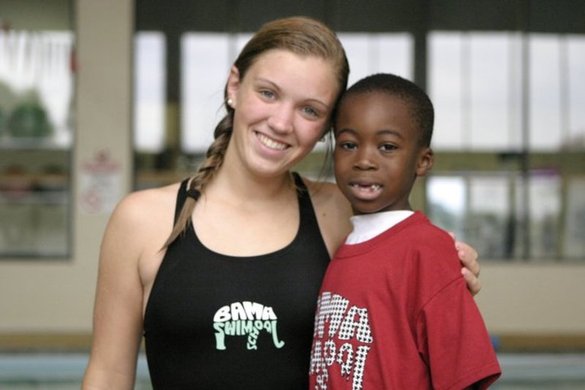 ---
---
  We arecommitted to providing excellent instruction by our certified, experienced, andtrusted staff. "We only hire the most qualified instructors, and are veryselective about who we choose to represent us at Bama Swim School. Learning toswim is a skill that could potentially save a child's life one day, and we takethat responsibility very seriously," says Shane Reeves, Director of Bama SwimSchool.
In addition to our highly qualified instructors, there is alow instructor to child ratio at Bama Swim School. Class sizes are kept smallto maximize the time each student has with an instructor, while minimizingdistractions. "We generally have no more than four children in each class,"says Reeves. The environment at Bama Swim School is one of excitement andenergy, creating an outlet to help people and celebrate with them as they learnto swim and excel in their skills. 
We have a variety of programs this summer to appeal toeveryone.  Our swim lesson programconsists of classes ranging in age from 6 months to adult. We will also have aSummer Swim League team (Stroke Team), which will compete in local swim meetsthroughout the summer. It is a fun, non-competitive league to introduce thecompetitive side of swimming without the pressure of a year 'round swim team.Bama Swim School is also introducing dive lessons to the program. The goal ofthe dive lessons is to teach basic diving skills in a fun and enthusiasticenvironment, with the safety of the participant being theprimary concern. Bama Swim School Diving is the only program in the Tuscaloosaarea offering springboard diving. 
For more information about Bama Swim School programs visit www.urec.sa.ua.edu orfacebook.com/BamaSwimSchool. If you have additional questions, please feel freeto contact Shane Reeves at reeve007@sa.ua.eduor 348-3911.
---
---
---