Facing the Hard Issues . . . One Year Later

May 09, 2012 08:24PM, Published by Kitty, Categories: In Print, Today, Community
---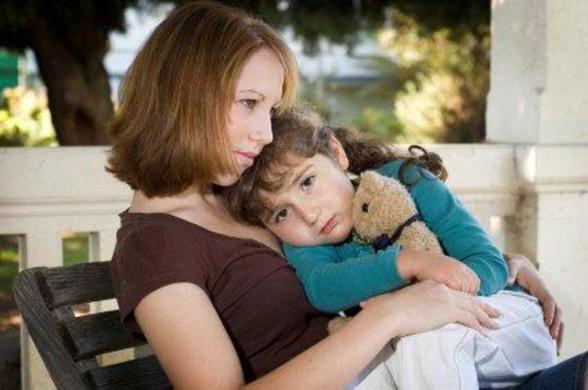 ---
---
by Tammy Morrow, ParentResource Specialist
Alabama's ParentingAssistance Line
As I sit here looking out of my large office windows, Inotice several things. Winter has faded quickly. Leaves have returned on thetrees, the grass has turned from brown to green, and the jonquils and tulipshave bloomed. There are mocking birds flittering between the bushes and beesare buzzing along. Life is returning to the land.
It was only one year ago that devastating tornadoes rippedthrough Tuscaloosa and other areas across our state.  Thankfully, there has been tremendous progress. We see areascleaned of debris, new businesses springing up, and old favorites returning. Ithas been an extremely difficult process. For some, the wounds have begun toheal, for others, the pain and loss still lingers. Clearly, everyone has beenchanged in some fundamental way.
These emotions and behaviors may be easy to recognize in ourfriends, neighbors and co-workers. However, because children do not possess thesame language and coping skills as most adults, we might have difficultyknowing how to identify and handle the symptoms they exhibit. 
A child's reaction depends on several factors:  the age at which the trauma occurred,how much destruction and/or death he or she sees, the response of the parentsand caregivers, injuries the child may have sustained, and ongoing exposure todistressing circumstances.
What are these signs and how can the adults in a child'slife best help? The very young do not have the ability to speak about theirfeelings. Nevertheless, they can remember sights, sounds, and smells which maytrigger irritability, crying, and a need to be held and cuddled more. Somechildren develop a fear of separation from their parents or caregiver. Theseare all signs the child is experiencing anxiety. Pick your child up when theycry; talk, sing, and offer comfort. Try to maintain some sense of routine andorder. This may be challenging, but it can be extremely helpful. Childrenthrive on predictability.
Older children may become preoccupied with the details ofthe event and talk about it constantly. This can interfere with concentrationand affect schoolwork. Some children will show signs of anger and acting out.Teens may think deeply about impermanence and view the world as an unsafeplace. This can bring about risk-taking behaviors such as driving too fast andalcohol use. Others may become fearful of leaving the home. Even though olderchildren possess the necessary language skills, they may be too overwhelmed bytheir intense emotions to talk about them. However, communication is the key.Letting your child know you are present and available in whatever capacity theyneed will make the process of healing faster and with less continuing distress.
Oftentimes, as a parent, it helps to talk with someone whounderstands the issues our children face. The Alabama Parenting Assistance Line (PAL) is available to parents Monday through Friday, 8amto 8pm. We are here to walk along side you in any parenting struggle you mayhave. If your child has experienced trauma and you are wondering how best tohelp, please call us at 1-866-962-3030. Our trained Parent Resource Specialists will be happy to talk withyou, offer materials or referrals, or just to listen.  Parenting is tough! However, we hereat PAL, want to help make this journey as stress-free as possible.
So, go, hug your child today and let them know how much theyare loved!
---
---
---