Intro to Ballet at PARA

May 16, 2012 02:26PM, Published by Kitty, Categories: In Print, Today, Community
---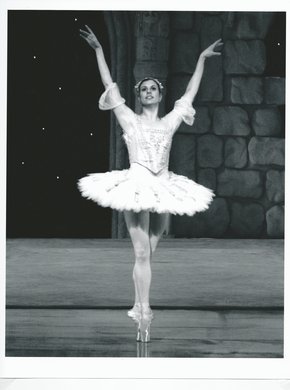 ---
---
children 8-10 years old.  Both boys and girls are welcome.  Classes will be taught Tuesdays andThursdays from 11am-12pm, and the session runs from June 5th throughJuly 26th.  The cost ofthe session is $160.  The childrenwill learn basic ballet technique, while developing their sense of rhythm and musicality. They will also workon strength-building, balance, and flexibility.  No prior danceexperience is required.
The classes will be taught by Amy Cole, a former principaldancer with the Alabama Ballet.  Ms. Cole trained at the Irine FokineSchool of Ballet and with Leonid Kozlov, formerly of the New York CityBallet.  In Birmingham, Ms. Coletaught at the Alabama Ballet Center for Dance Education.  Since moving to Tuscaloosa, Ms. Colehas been involved in the dance community in several ways; she has taughtclasses at several ballet schools, provided dance outreach through theTuscaloosa Arts Council, and worked with the Tuscaloosa Community Dancers onseveral productions.
Pre-registration is required.  Please visit any of the PARA centers or go to www.tcpara.org.  For more information, call 562-3230.
Classes Available: June 5 – July 26
Tuesdays  &  Thursdays, 11 am – 12 pm, Belk ActivityCenter
$160 per person.
---
---
---