Battle the "Summer Slide" - Keep Kids Learning AND Having Fun this Summer

May 25, 2012 07:09AM, Published by Kitty, Categories: Family, Today
---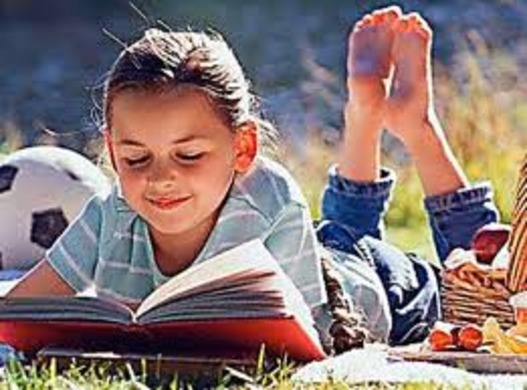 ---
Gallery: [1 Image] Click any image to expand.
---
---
Scholastic is helping making reading books FUN for kids this summer with the 6th annual Scholastic Summer Challenge, a free world-wide reading program where kids can read books, log reading minutes to win great prizes.
 
Francie Alexander, former teacher and Scholastic's Chief Academic Officer, has four easy tips and books recommendations to keep kids reading all summer:
 
Try This on for Reading:
• Give your children the power of choice and let them read the books THEY want to read. Studies show that 90% of kids who picked out the books themselves, were more likely to read them and finish them. 
• Turn kids onto book series. Once they're hooked, they want to continue reading. They follow characters through several books and develop a deeper bond and connection with them. It makes choosing the next book easy. With so many great book series, parents can find a series for kids of all ages and interests!  *see series recommendations below
• Take a Reading Journey. Map out the places your child wants to visit around the world and find books that take place there. It is a great way to learn about far away places right from your own backyard. 
• Set reading goals and celebrate your accomplishments. After reading the book, kids can log their reading minutes at scholastic.com/summer. Not only do their minutes earn them virtual prizes, but they help to break the world record in summer reading in the Scholastic Summer Challenge. Last summer, kids broke the world record and reached an impressive 64,213,141 minutes of reading. Kids can also participate in weekly challenges, join book chats, enter sweepstakes to win fun prizes, and much more.  
• Get Kids Turned Onto Series – once they are hooked, they will keep wanting to read more!

·
Best for adventure seekers... The 39 Clues by multiple authors, The Guardians of Ga'Hoole by Kathryn Lasky and Animorphs by K.A. Applegate

·
Best for LOLs....Ghost Buddy by Henry Winkler and Lin Oliver and Captain Underpants by Dav Pilkey

·
Best "must-read" for every 8 year old.... Harry Potter by JK Rowling and Goosebumps by R.L. Stine

·
Best starter series...Rainbow Magic by Daisy Meadows, Dear Dumb Diary by Jim Benton, and Geronimo Stilton

·
Best graphic novel series... BONE by Jeff Smith  and
The Baby-Sitters Club graphic novels by Ann M. Martin


The Scholastic Summer Challenge helps parents too! All summer long, parents can access the free Summer Reading Tool kit with reading lists, book finder tools, age-appropriate guides, expert articles and more.

To add to the summer fun, parents can use the FREE, NEW Scholastic Reading Timer mobile app to log their kids' minutes and get reading great reading tips, book lists, and expert advice when they're on-the-go.
---
---
---