Tools for Taming Backtalk (Talking Back)

Jul 05, 2012 03:29PM, Published by Kitty, Categories: In Print, Family, Today
---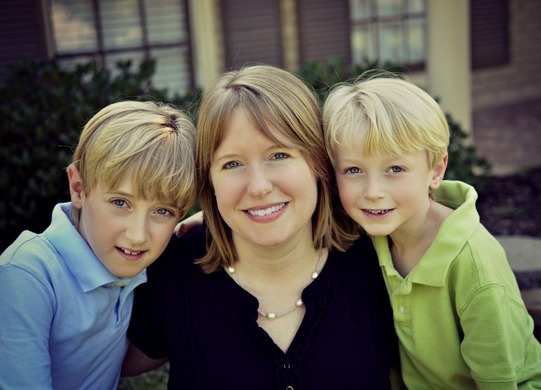 ---
---
Let's get this straightfirst: all children talk back. Before I had children, I would periodically hear one of my kindergartenersor a child in the grocery store talk back to his parent and think, "My childrenwill never do that."  You canimagine my surprise when, at two years old, my first child started sayingthings like "I don't want to!" and "That's stupid!"  I was horrified. I didn't teach my child to speak to me this way, I thought.  Where did he learn it?  Did I do something to cause this? 
If this sounds familiar andyou can honestly say your child does not hear backtalk from you, then youprobably didn't do anything to cause it. However, if you hesitate at these questions, it's time for a thoroughinventory of how you relate to your child, and if necessary, a communicationoverhaul.   
But for the sake of thisarticle let's assume your child rarely hears this kind of talk.  Occasional backtalk is a symptom of achild's development, specifically, learning how to assert independence.  At first this might make the problemseem even more daunting; if talking back occurs as a result of normaldevelopment, what's a parent to do?
Good news -- there are manythings parents can do to tame backtalk. In addition to modeling appropriate behavior, a simple but firmstatement about why your child's words are unacceptable is usually enough.  ("What you said hurt my feelings.")  If the situation lends itself todiscussion, you can also try that. ("Why do you hate going to Bobby's house?") 
As your child enters theelementary years, you must first determine if he is truly talking back or justdefending his viewpoint. We all want to nurture our children's growingindependence, right?  (Okay, maybeyou question this from time to time. But seriously, even on the most frustrating days, you know logically youwant to raise your child to be an independent adult - not a robot, right?)  So ask yourself, "Was my child'sresponse respectful?"  Because wealso want our independent children to be respectful of others,  disrespectful words shouldautomatically be considered talking back. 
Many times an earlyelementary child simply does not know how to offer a rebuttal in a respectfulway.  Remind your child how he istalking is rude and unacceptable but there is a way to say it politely.  Here is how a conversation went with mysix year old the other day:
Me: "It's time for you to puton your pajamas."
Child: "I want to do one moresticker!"
Me: "Remember we do not startsentences with 'I want'. What's a better way to say that?"
Me: "May I please do one moresticker?"
Parent: "Yes, but then it istime to get ready for bed."
 You may be thinking, "Thatsounds so nice and simple, but my child will never concede that easily!"  When this happens, or when your childrequests something you don't want to allow, the answer has to be "No, you can't because it is late. But Ido like the way you asked." If the talking back continues after that, establisha consequence.  Here is an exampleof how that might sound:
Child: "It's not late; I'mnot tired!"
Parent: "It is almostbedtime. If you want to have time to read a story, you need to go put on yourpajamas right now."
Child:  "I don't want to put them on!"
Parent: "That is your choice.I'm going to get ready for bed. If you go put on your pajamas, you may pick outa book and bring it to the living room."   
So, you have now given yourchild an ultimatum.  What do you doif he still refuses to get ready for bed? Do you really skip the bedtime story?  Yes, as hard as that might be.  (I never knew how difficult withholding privileges would beuntil I had to do it!)  However, ofall the times I have used this method, I can remember only a few times I'veactually had to enforce the consequence. 
Of course you do not have tochoose missing a story as a consequence. If  reading time is not inyour child's bedtime routine, choose something else meaningful to him -- justmake sure it is as logical and immediate as possible.  In the example above, missing a bedtime story was a logicalconsequence because if my child had continued to argue, he would have used upor "spent" his story time.  It alsoaffected him immediately -- not tomorrow or next week.      
Taming backtalk is a choreall parents have to face, so remember you are not alone!  And like all behavior problems, theearlier and more consistently you deal with backtalk the easier it will be tocorrect.  However, do not bediscouraged if your child is older; it's never too late to start!     
Jane Barron taughtelementary school before having her two boys, now ages 6 and 10.  She iscurrently a stay-at-home mom and freelance writer. 
---
---
---