5 Ways to Eat Healthy and Save Money!

Jul 09, 2012 08:42AM, Published by Kitty, Categories: Health+Wellness, In Print, Today
---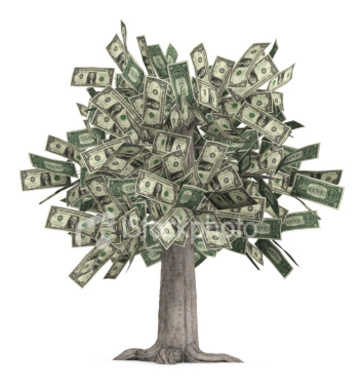 ---
---
by Mallory Cargile
Have you ever caught yourself saying, "Eating healthy is tooexpensive?"  Have you ever wantedto shop healthy in the grocery store but didn't bother because you needed tosave money?  Well, I am here totell you that it is a complete myth that you can't shop healthy and savemoney.
First off, a lot of healthy items cost even less than yourtypical unhealthy choices.  My bigbucket of nonfat greek yogurt that I use in a lot of recipes and lasts me atleast a week costs less than a big bag of chips.  So for many items, this just isn't true in the firstplace. 
Unfortunately, something that won't have your back iscoupons.  Coupons are great forsaving money, and I often use them for non-grocery items.  If you are coupon-clipper, I am sureyou have noticed that almost all of the food coupons are for unhealthy and/orprocessed foods.  I have searchedevery site I can find for healthy food coupons, and they are just few and farbetween.  Sorry but I have nointerest in saving $1.50 on Cheetos and $2.00 on a 12-pack of Dr. Pepper.  Please.  I may save that money now but if I eat like that on a normalbasis, I will most likely pay much more than what I have saved on my medicalbills down the road.  No thanks. 
So then how DO you save money on healthy food?  Here are five ways that help me staywithin budget.
1.)  Stop buyingthe boxed and bagged snacks, coupon or not.  You have never lost weight or gotten healthy on that food,and you never will.  Is it reallyworth the savings?  The answer willalways be no.  If you never putthose in your buggy in the first place, you will have a lot more room in yourbudget for the healthy stuff. Replace it with fruits, veggies, whole grains, and lean proteins.  There are lots of fun ways to makehealthy snacks for your kids so they won't complain about not having thechips. 
2.)  Makehealthy meals and snacks in bulk. I make a healthy chicken salad recipe, and I make a ton at once so wecan eat on it for lunch for several days. The recipe is on my health and wellness blog, www.healthtotheknow.com.  You can do this with anything!
3.)  When itcomes to your vegetables, check out local farmer's markets this time of yearfor great fresh options at a great price. When you are in the store, buy frozen sometimes.  I love fresh vegetables but I oftenalso buy frozen versions.  They arecheap and go a long way in addition to being great for you.  Studies have proven that frozenvegetables are just as nutritious as fresh.  They pick them at their ripest point before freezingthem.  Just be careful to stay awayfrom the ones with artificial sauces that can rack up the sodium.
4.)  Comparebrands.  My whole wheat pasta I buyis $1.85 a box, and it's one of the healthiest choices.  I do try to save money when I shop andtypically go for the cheaper brand as long as it is just as healthy.  They often are.  Food companies have at least improvedon having healthier options for you with peanut butter (always buy yourfavorite brands that say Natural) and low sodium versions of seasonings,chicken stock, and canned items. The best thing about this? They are the same price as the original!
5.)  Make a planbefore you leave the store.  Thiswill help you win in the battle of the bulge…in your waistline and yourwallet.  Take 10 minutes before youhead out, decide what you want to prepare for the week, make a good list, andstick to it! 
Shopping healthy on a budget can be done.  I do it every week!  Get creative, experiment with newfoods, cut out the processed junk, and get your family on board!  Your waistline and your budget willthank you!
---
---
---