Driving Test Prep: How to Prepare Your Teen for Their Driving Test

Jul 19, 2012 11:23AM, Published by Brian O, Categories: Teens & Tweens, Family, Today
---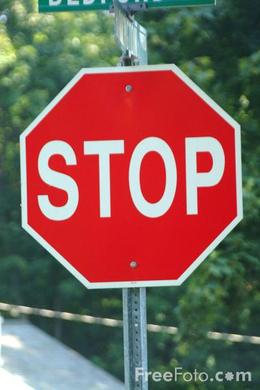 ---
---
Before your teen takes his or her driving test, there are some things you as a parent can do to help them prepare. There's no better preparation for your new driver than to learn the basics. Help them practice what they've learned as you ride shotgun so they can learn to protect themselves once they're actually behind the wheel without you as their passenger. Find out what you can do to help them learn, practice and protect themselves as the newest drivers on the road.
Learn. 
Find out exactly what your teen needs to secure their learner's permit or driver's license. AAA reminds parents that the process has changed considerably since they got their licenses. Now the process is four steps, no matter where you live: 
Graduated Driver Licensing (GDL) is usually a three-stepped approach to granting a teen their license, which includes a supervised learning period, an intermediate license and then finally a full-privilege license 
Driver education (what classes must they take, how many hours must be spent in-car with a driving instructor, etc.)
License restrictions (what times of day are they permitted to drive, how many passengers are they allowed to have, etc.)
Supervised practice driving (do they have the appropriate number of supervised in-car driving hours, usually with a parent or another licensed individual over 18)
Practice.
Practicing with your teen is more than just taking them to an empty parking lot to take a spin around without the dangers of other cars or pedestrians. It also means you should be a good example of safe driving when you are driving and they are your passengers. This is one of the best ways to teach them how to use turn signals, not to tailgate, to always buckle up, and not to talk on the phone while driving. Also, be sure to let them practice driving in many different situations, for example:
In various types of weather conditions (rain, snow, fog, etc.)
On different roadways (highway, suburban streets, downtown during rush hour, etc.)
With opportunities to practice various maneuvers (parallel parking, u turns, three-point turns, etc.)
During the day and at night
Protect.
Roadside assistance is available to offer backup assistance for your teen if you're not available to help them. Some cars also come equipped with OnStar type assistance as well. Another way to protect your teen when they start driving is to get car insurance quotes in order to choose the right coverage for your new driver, their car and your entire family.
It is also important that you not only teach your teen to protect themselves while driving by always wearing his or her seatbelt, but also by eliminating all distractions from the car. Additionally, you can have your teen drivers sign an agreement as a kind of family contract that encourages them to avoid the following distractions while driving:
Texting or talking on the phone 
Eating or drinking
Programming a GPS
Adjusting the stereo
Selecting music on your phone or MP3 player
Parents have the hard job of ensuring their teens are prepared to get behind the wheel when they get their license. Not all kids are ready at the same time, so use your judgment as to when your teen is ready or not. And if you're planning on buying them their first car when they get their license, consider applying for a used auto loan from a financial institution you can trust. Or, if they're just going to borrow yours for the time being, why not refinance your car loan in order to save money for your insurance premium that's sure to increase at least a little with the addition of another driver.
---
---
used auto loans refinance car loan driving test graduated driver licensing distractions while driving prepareing teen for driving test
---