Would you choose a Catholic school?

Jul 21, 2012 01:22PM, Published by Kitty, Categories: In Print, Today, Community
---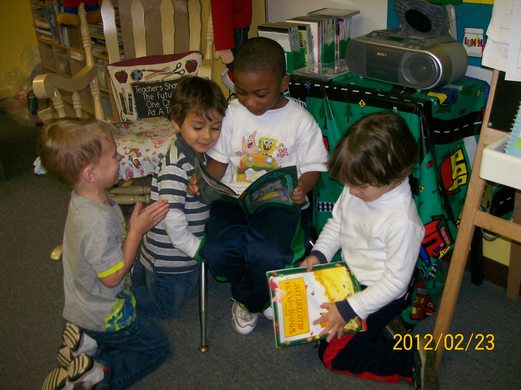 ---
Gallery: Holy Spirit Graduation [1 Image] Click any image to expand.
---
---
<
by Paige Yeager & Laurie Mitchell
Baptist Teacher Chooses Catholic Education….
Growing up as a Southern Baptist inAlabama, I truthfully can say that I knew very little about the Catholicreligion. That was until I became a school counselor!
While at the University of Alabamagetting my Masters in School Counseling, I met a young woman who worked as ateacher for Holy Spirit Catholic School. When she mentioned that they werelooking for a school counselor, I jumped at the chance to work not only in anelementary school, but also at a place where Christian principles and God werein their mission statement.
 I have to tell you that at first, I was petrified! I knewabsolutely nothing about being Catholic or about working in a Catholic school.Questions whirled through my mind: Would I fit in? Would the children acceptme? Would it be strange to attend weekly Mass?  I was completely lost…or so I thought!
Do you want to know what I foundout that changed everything?  I foundout that my God is the same here as he is in my church and in my heart! Whatmakes this school so different from others is that the love of God is ineverything we do, think, say, and teach. The children feel the very presence of God from the moment that theywalk in our doors to the moment that they leave it!
 I cannot imagine working in a school where I must separatemyself as a counselor from myself "the Christian".  Holy Spirit Catholic School is filled with Christian men andwomen who create a loving, caring and nurturing environment for your child thatenables them to feel safe and encourages them to flourish!  When you work in Catholic education,you do not do it for the money; you do it for the children and the differenceyou want to make in their lives.
As a mother, my child is the mostimportant person in this world to me and I want only the best for him in everyway possible. I tell you this because of all of the school's that we could sendhim to we have decided to send him to Holy Spirit Catholic School. I know whatyou are thinking…that we are sending him to Holy Spirit because I work there! Iwon't lie, that was part of the decision. The bigger part, however, is that wewant our son to be in a safe, God-filled environment where the teachers arejust as worried about his spiritual life as they are his academic one.
 At Holy Spirit, my son will flourish not only because of thequality of the teachers, staff and academic curriculum, but he will alsoflourish because he will be surrounded by the Holy Spirit in everything that hedoes!
Cradle Catholic Continues Tradition…….
As a child, growing up in NewOrleans, I never gave much thought to my education,  after all, my world was basically all-Catholic. Because ofthe large Catholic population where I lived, most everyone I knew was Catholicand just about every milestone celebration I attended took place in a Catholicchurch, Catholic home or Catholic school. Baptisms, confirmations, weddings, graduations, funerals, mass everyweekend and every Holy Day were all celebrated at a Catholic church.
So naturally, my sisters and I wentto Catholic school. We grew up getting new saddle oxfords every August andchildren all over the city wore plaid skirts, crisp white shirts and khakis asthe everyday school uniform. When I saw another child in a school uniform atthe mall or doctor's office, even if it wasn't from my catholic school, it wasunderstood that we shared something. That "something" is a Catholic education.
My Catholic education became a wayof life for me. I learned to conduct myself with dignity, to uphold Christianvalues, and to strive to be a productive member of society. It's about bringingout a person's full potential. I was motivated to develop my academicabilities, to respect people of all cultures and faiths, and to appreciateGod's world around me. Being a part of a Catholic school did so much more thanprepare me for college, it prepared me for life. Most importantly it taught melife is about serving God by serving others.
As I got older my world expanded. Imoved away for college where I met and worked with people of differentreligious backgrounds from my own, got married, started a family and career.The lessons I learned during my youth at Catholic schools stayed with me thoughout. And, can you believe I went to work at a Catholic school? The familiaratmosphere at Holy Spirit Catholic School brought me back to my childhood.  It's endearing to be at a Catholicschool like Holy Spirit where the staff of highly qualified teachers, some withfamilies of their own, strives to make a difference in the life of a child.
Having my own children attendingHoly Spirit, I've met families who all have something in common – they wanttheir children to have a quality education in a safe, Christian setting thatinspires them to grow into independent, smart, confident young adults that willcarry on the Catholic school tradition to their own families.
---
---
---