Is Your Child Spoiled? Experts help you find out

Oct 01, 2012 08:38AM, Published by Kitty, Categories: In Print, Family, Today
---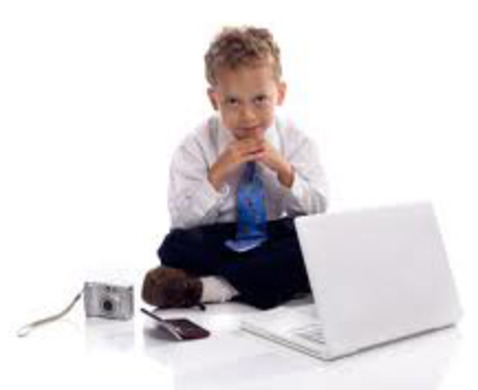 ---
---
By Linda Kastiel Kozlowski
Have you ever wondered if your child is spoiled?  I think most of us have.  It's the flipside of living a comfortable life.  Grandparents have the right to pile on the presents, parents feel compelled to let their children explore sports, music, and art classes, and any question posed by little ones can generate pages of information after a five-minute stroll on the Internet.  While it's wonderful to be able to lay the magnificence of the world at your child's feet, it also gives me shivers at night when I think about all they will take for granted.  Did my parents feel those same chills?  Probably, but that doesn't make me sleep any better at night. 
Dr. Virginia Shiller, author of Rewards for Kids (American Psychological Association) and clinical psychologist, explains that most kids will come to expect, what they've been
given.  "It's normal for children to take for granted the lifestyle they see in their community, and most especially in their own home," says Shiller.  For a child to be truly "spoiled" they typically need to demonstrate an impolite lack of appreciation.  "It's a combination of not appreciating their possessions, gifts or opportunities in life, combined with an open expression of indifference, or even rudeness," says Shiller.
Erik Fisher, author of The Art of Managing Everyday Conflict (Praeger Publishers) and clinical psychologist, explains two types of spoiled children.  "The first is the classic overindulged child.  These children have been given what they wanted and have rarely had to wait for anything. Therefore, when they do not get what they want, they make a great deal of noise until they do," says Fisher.  Another type develops when a child is deprived throughout their early years.  According to Fisher, "these children develop the idea that the world owes them.  So they often go into situations with a 'chip' on their shoulder, acting like they deserve the world, when they subconsciously expect the boot.  This is a protective mechanism to hide their internal feelings of inadequacy."
Despite the cause, experts list similar warning signs that should alert parents. They insist that many of these behaviors are age appropriate at some point, so parents should focus on "behavioral trends" or "patterns of indulgence" when considering if their child is spoiled.
Dr. Fisher provides a comprehensive list of warning signs that a child may be at risk of becoming spoiled:
1.            Demanding behaviors and ordering others around.
2.            Tantrums when they do not get what they want.
3.            Calling adults names when they are not indulged.
4.            Not understanding respect for others.
5.            Causing physical harm to self and/or others when they do not get what they want.
6.            Behaving physically aggressively and in a demanding manner with other children.
7.            Taking what they want instead of asking.
8.            Being unwilling to say "please" or "thank you".
9.            Refusing to follow instructions.
10.            Not sharing with others.
Howard Schiffer is the author of How To Be A Family - The Operating Manual (Heartful Loving Press).  He cautions parents that spoiled behavior in a child often starts when children are not being held accountable. "Instead of looking for the overt signs, parents would be better served to pay attention to the small interactions that often reveal a pattern of expectation and entitlement," says Schiffer.
"Can your child answer, if you ask them what they are thankful for?" asks Schiffer. Parents should also look at how their children interact with those around them. Are they respectful and appreciative with relatives? Do they willingly help out when called upon?
Schiffer asks parents to pay attention to the common "tests" in parenting. "When it's time to leave a store and your child finds something they want, do they pitch a fit or go reasonably?" asks Schiffer. "Is no, no? Or does it trigger whining that goes on and on until you acquiesce?" Again, no one item will tell you that your child is spoiled, but if too many ring true it may be something to investigate further.
So if you do think your child is spoiled, what's a parent to do?  Despite what your in-laws might say, our experts warn that "a good spanking" is about the last thing that's needed.  Dr. Jim Taylor is the author of eight books on parenting. He suggests these guidelines to redirect poor behavior:
1. Set clear expectations of behavior, in areas that are controllable by your child (e.g. work hard, be honest, assume household responsibilities).
2. Punish them when they fail to meet the expectations, applying clear and consistent consequences.
3. Reward meeting expectations.
4. Say no clearly (and mean it) and never give in to their whining or nagging.
5. Do not get lured into battles of will.
6. Hold children accountable for their actions.
7. Love them unconditionally, but don't always express your love (approval) unconditionally. 
8. Be tough!
Taylor is quick to add that being tough doesn't mean acting angry and controlling. "It means knowing what is best for your children and doing what is necessary, consistently," says Taylor.
Dr. Karen Gouze is the Director of Training in Psychology at Children's Memorial Hospital in Chicago.  She has observed that often a spoiled child has received numerous material things, but lacks a "sense of internal value."  According to Gouze, "internal value is built through satisfying personal relationships and a sense of mastery."  She advises parents to spend more time with their children and focus on activities at which the child can excel.  She, along with our other experts, advises "clear, consistent limit-setting" as being key.
Fisher tells parents that the overall message to their kids shouldn't be "you're not in charge, I am", but rather, "as long as you respect the boundaries and limits of others, I will respect you." So as with many other parenting issues, it boils down to developing a
mutual respect between parents and their children. This provides both parties with what we all look for in a relationship - in addition to a good nights sleep.
Bio:  Linda Kastiel Kozlowski is the mother of two young sons and a blogger at www.TheWayForMoms.com.
SIDEBAR:
Dr. Erik Fisher offers guidelines for parents who need to re-establish mutual respect in their home.
1. Set up a structured environment with rules that are consistent for all - even the parents.
2. Be willing to model sharing behaviors.
3. Be consistent in delivering rewards and consequences.
4. Avoid yelling and hitting when children are not cooperating, as this will teach your child to yell and hit when they do not get what they want.
5. Do not humiliate or embarrass your child in front of others, by mocking or laughing at them.
6. Be willing to remove your child from the location where they are behaving unproductively.
7. Use time-outs for children 10 years old and younger, whenever they misbehave.  For children who are old enough to write, use essay writing to correct poor behavior.
8. When enforcing consequences for children, they can often say some nasty things. Respond calmly, "I am sorry that you feel what you feel, but it was your choices that resulted in your consequences. Make better choices in the future, and this doesn't have to happen."
9. Develop a great deal of patience! It can take a very long time to retrain more productive behaviors.
10. Don't feel afraid or ashamed to ask for help from a professional.
11. Take your kids to volunteer for less advantaged people. 
12. Be willing to look at your own behaviors.  Your child learned a lot of what they know from you, whether you realize it or not.
---
---
---