University Place Elementary Students Host First Farmers Market of the School Year

Oct 10, 2012 09:33PM, Published by Kitty, Categories: Today, Community
---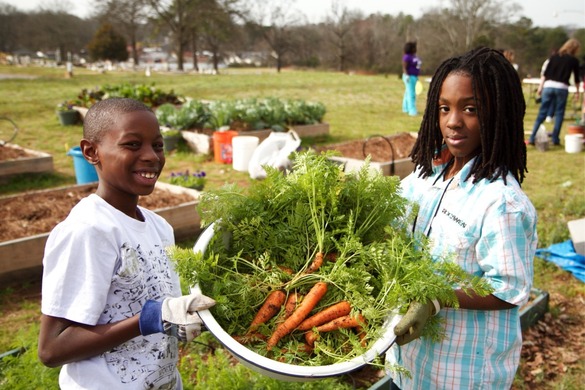 ---
Gallery: Bottled by students! [1 Image] Click any image to expand.
---
---
University Place Elementary Students (UPES) will host its first Farmers Market of the 2012-2013 school year this Friday from 2:30-3:30pm at its Stillman Heights location.

Aided by the Druid City Garden Project (DCGP), a non-profit school garden education program, K-5th grade students in DCGP's Budding Entrepreneurs program will sell produce grown in their school garden during the pick-up time on-site.

UPES students will work with University of Alabama student mentors to learn basic business and financial literacy concepts while they sell produce they helped grow. UA students will also provide recipe cards to help customers prepare the produce at home.

With the Budding Entrepreneurs program, students learn profit loss, savings, checking, marketing, accounting, customer service, basic financial education and social entrepreneurship in a fun environment. Parents, teachers and community members around the school are invited to purchase at the farmers market.

Produce for this week's market includes hot peppers, kale, swiss chard, herb bundles, UPES' famous Hot Pepper sauce and more.

DCGP strives to build community through food. We use school gardens, farm stands and educational programs to to help diverse communities of Alabama build vibrant food systems. We began our garden and integrated educational program at UPES in March, 2010 and, despite being set back by the April 2011 tornado, have continued to grow a thriving garden. When UPES students were moved to the interim location at Stillman Heights, we moved with them and built 7 raised beds where our program continues to operate.


UPES is a Title One school where 87% of students receive free or reduced lunch. Food insecurity and malnutrition are significant threats at this school. The Farmers Market and DCGP's educational programs which utilize the school garden seeks to address these problem.

For more information on DCGP please see www.druidcitygardenproject.org.
---
---
druid city university place farmers market
---