Unbreakable Spirit

Oct 26, 2012 12:25PM, Published by Kitty, Categories: Today, Community
---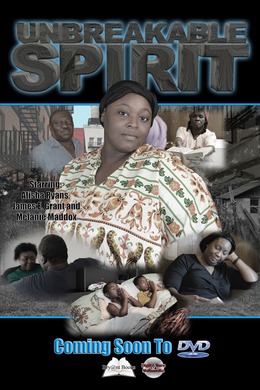 ---
---
Be on the lookout for the release of the highly anticipated movie of perseverance in UNBREAKABLE SPIRIT.  Unbreakable Spirit is written and directed by Bryant Sparks,  a local resident of Jerusalem Heights.
The story is an autobiography of Barbra McKinney, based on the novel Unbreakable, also written by Bryant Sparks.
This movie will hit home to many individuals who are afraid to speak out. Starring in Unbreakable Spirit is James Grant, Melanie Maddox, Alisha Ryans, LaKeith Sparks, Brandon Sparks, Brasia Sparks, Jeremiah Wilson, Gloria Quarels, Alex Sparks, Emma Wilson, Neisha Mayfeild, Nikyha Ryans, and Bryant Sparks. The movie was Filmed by Santez Wheat Digital Burn Multimedia.
For more information on Bryant Sparks, log on to www.amazon.com and type in one of the following titles of his books and or movies: The Attic, Unbreakable, and 1st Wrong Number. Someone Talked Someone Listened is available in Barnes and Noble stores also registered in the Library of Congress. You can also contact him at Facebook.com/Bryant Sparks or via email blo205@yahoo.com.
Books are also available at Sarabella Cafe' in Tuscaloosa, Alabama.
---
---
---