Symbols of Love

Nov 14, 2012 10:12AM, Published by Kitty, Categories: In Print, Family, Today
---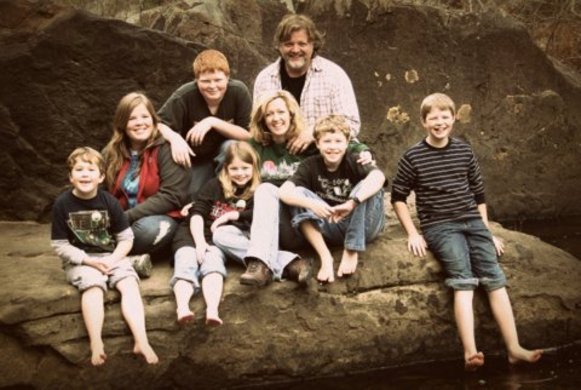 ---
---
by Jody L. Evans

Homemade bread and blackberry preserves. Day lilies and whole milk. Yard sales and sugar cookies. Theatre and cat-head biscuits. A block of chocolate fudge and ebony pencils. Donna Summer songs and tacos. Creativity, color, life. To the reader of this article, all of these images are simply random words. To me, they represent women who have greatly impacted my life.
On February 14, 2012, my grandmother went home to be with her husband of almost fifty years. The tears shed were ones for a woman she once was--a feisty, ping-pong playing, craft-making, bread-baking dynamo. My favorite memories are of her making homemade bread and blackberry preserves.
It's funny how objects and activities become a part of who we are. These pieces, artifacts, and symbols make us unique. They connect us with our personalities. The person becomes more than just a body. Our "spirits" seem to shine when we see these objects.  These symbols make the person we love more tangible. We can hold on to them even when they're not around.
I thought about elements that would be connected with me. Journal books, cute stickers, a disco song or sappy 1970s love song may be a few things. Then I thought, what legacy would I pass down? Would it be my children hearing "no" more than "yes" or how my tone can bring tears? Maybe it would be how my pride to be "perfect" can push away moments instead of creating loving memories.
Just when I was ready to beat myself up for my inadequacies, a huge wave of Grace poured over me and my thankfulness abounded because I remembered a symbol, an item that means life. That symbol is the cross.  
Airplanes pass in the sky and there's a cross. Shadows intersect on the sidewalk and there's a cross. Hanging on the wall where Greg and I had our first date--a cross. Whenever I see one, God reminds me of how Jesus stretched out his arms and shouted, "I love you!"
 It is this monument, this symbol, that brings life into this world. This symbol creates color and creativity for dull, gray world. This symbol is Life. It is Love. It is God's heart. I am thankful that the Holy Spirit fills my Swiss cheese holes. Everything that is good in me comes from Him. I smiled. The God who creates all wonders also likes to have the quirky, original elements come from each of us.


Day lilies and whole milk from my "MawMaw" Evans. Yard sales and sugar cookies from my mom Yvonne. Theater and cat-head biscuits from my mother-in-law Paulette. A block of chocolate fudge and ebony pencils from my sister Tina. Donna Summer songs and tacos from my cousin Tonya. I pause as I write this article and look around my house. Toys, papers, books, shoes and socks are scattered through the den. Life is here. God is here. Love abounds.
"Hey, Sophie," I said. "How about helping me make some homemade bread?"



---
---
---