New Vision for Tuscaloosa Community Dancers' NUTCRACKER Brightens The Holiday Season

Nov 22, 2012 06:33PM, Published by Kitty, Categories: Community
---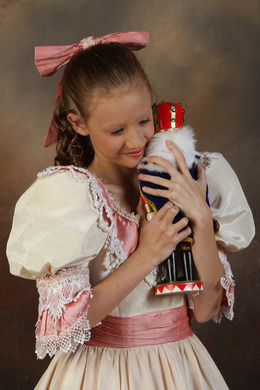 ---
---
The Nutcracker ballet, a production of the Tuscaloosa Community Dancers (TCD), takes place December 14 though 16, 2012 at the Historic Bama Theatre. An annual event, The Nutcracker is a longstanding tradition for the community, but this year all new choreography by Interim Artistic Director Amy Cole Ahmed with "The Battle" and "Party Scenes" by Roger Van Fleteren gives a fresh spin on a classic story.
 
Since December 2011, TCD has been under the Artistic Consult of internationally acclaimed Wes Chapman. Cole, Van Fleteren and Chapman's artistic vision for TCD is creating a high level of excellence, fulfilling the mission and moving the organization forward.
 
Showtimes are Friday at 7:00 p.m., Saturday at 2:00 and 7 p.m. and Sunday at 2:00 p.m. Ticket prices are $21 for adults, $17 for seniors 60+ and $12 for students and children. Tickets are available online at http://tuscaloosacommunitydancers.com.
 
The Nutcracker is a traditional holiday favorite.  Set to the familiar score by famed composer Pyotr Ilyich Tchaikovsky, the story begins at a Christmas party where Clara receives a special gift, a Nutcracker, from her Uncle Drosselmeyer. That night she dreams of a frightful battle between mice and her Nutcracker Prince, which is followed by their journey through the Land of Snow to the Kingdom of Sweets.
 
"Although the general storyline of The Nutcracker remains the same, there are a few changes to how it unfolds through new choreography. We've also made some really nice additions in costuming in Act I and "The Land of The Sweets." I'm really excited about the guest artists we have this year as well as the talented cast of 55 dancers from three different dance schools in the community. After you get your Christmas tree, get your tickets to The Nutcracker; if it wasn't your family tradition before, this is the year to start."
–Amy Cole Ahmed, Interim Artistic Director for TCD
 
In addition to the 55 talented local dancers, this Nutcracker will have a familiar guest artist, Kyle Seguin, of Chicago, IL. He is professor of dance and anatomy at Columbia College and owner of One Hundred, dance and Pilate's studio.  New to TCD's performance is Joanna Wozniak of the famed Joffrey Ballet and former dancer with Alabama Ballet and also Kelly Walsh Alexander, formerly with Alabama Ballet.  
 
For more information about Tuscaloosa Community Dancers, patrons should follow tcdancers on Twitter and friend http://facebook.com/tuscaloosa.communitydancers. Call 205-752-4220 or visit http://tuscaloosacommunitydancers.com for further information and biographies for Cole, Van Fleteren and Chapman. The Bama Theatre is located at 600 Greensboro Avenue in downtown Tuscaloosa.
Tuscaloosa Community Dancers
West Alabama's Not-for-Profit Dance Company Since 1971
Mission: "To stimulate, promote and develop interest in the art of dance."
---
---
---