The Capitol School: Sportingly turns 20!

Jan 27, 2013 05:24PM, Published by Kitty, Categories: Today, Community
---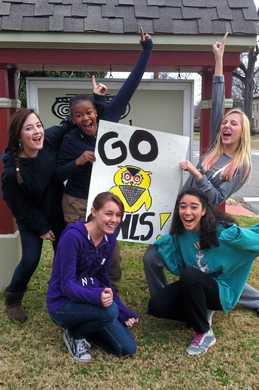 ---
---
The Capitol School, located in historical downtown Tuscaloosa, is celebrating its 20th birthday this year and is adding a competitive sports program for its middle and high school students through membership in the Alabama High School Athletic Association.  The TCS Fighting Owls will field teams in boys' and girls' soccer, swimming, cross country, tennis, golf, and girls' volleyball.  Participation on these teams is open to all enrolled Capitol School students and any student who enrolls at the Capitol School this year. 
The Capitol School was founded by Dr. Barbara Rountree in 1993 and twenty years later, it is still growing and improving while continuing to use the latest and best teaching practices. During its twenty year existence, the school has grown from an elementary school for preschool through 5th grade to a fully accredited preschool, elementary school, and middle/high school.  It has expanded its campus to include a preschool building, a primary school building, an elementary building, and a middle/high school building, and a new international library, open to the public on Fridays, featuring story time from around the world.  It is only fitting on its 20th birthday, for the Capitol School to add a sports program in its effort to continually provide new and exciting programs for its students and faculty.
Throughout its 20 years, one idea has remained constant at the Capitol School. The faculty and staff at TCS have always focused on educating the whole child through individualized instruction based on a Multiple Intelligences curriculum.  The school strives to celebrate uniqueness and recognize the worth, dignity, and talents of each individual student.  It continues today, following its mission by recognizing the athletic talents of its students and celebrating them on the field of competition.      
---
---
---