Tuscaloosa One Place

Feb 12, 2013 10:49PM, Published by Kitty, Categories: In Print, Family, Community
---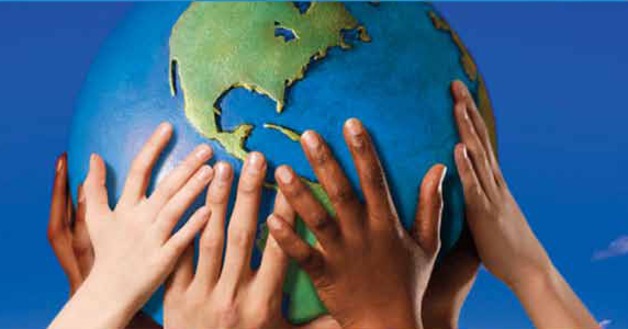 ---
---
Tuscaloosa One Place, (TOP) is a Family Resource Center offering holistic help and programs designed to help strengthen relationships and families. Programs are offered onsite and in the community such as:  after-school programs to supply academic assistance and foster self esteem, Healthy Relationship Workshops, Career Development, adolescent intervention, and GED and English as a Second Language Courses. TOP also reaches out to the families as a whole by helping or referring family members to an agency that specializes in the specific service they require, such as Bradford for substance abuse or Turning Point for domestic violence as examples. Tuscaloosa One Place helps to fill the gaps in the lives of the families they serve.
TOP began in 1999 as East Tuscaloosa Family Resource Center, opening in two small buildings on Redmont Drive in Alberta City. The center originally had two associates and offered GED, parenting home visitation and job readiness. In 1995, the name changed to Tuscaloosa's One Place. Today, TOP occupies almost an entire block on Redmont Drive, as well as an additional location in downtown Tuscaloosa. The staff has also expanded, adding many new programs and services. Eventually, TOP would like to have one building, housing all the staff and services under the same roof. The work implemented in the community has not been limited by the confined office space. The spirited staff and enthusiastic volunteers are always willing to reach out to the families they serve.
The after-school programs are one of the most successful services TOP offers. These programs directly serve school children, but actively engage the entire family. Teachers provide instruction, while mentors, including college students, work with students individually. Teresa Costanzo, Executive Director of Top said, "Many of the children are at risk socially and economically. We provide them with role models." After-school staff meets with families and ask questions like, 'What are your goals for your child?' and 'What can we do to help?' Personalizing each experience plays an important role in the success of each child and the program.
Within our community there is a great need for parenting help and skill development. TOP's Fatherhood Program helps men who would like to enhance their parenting skills, and learn to communicate better with their co-parent. Co-Parenting Responsibly (CPR) also helps to strengthen the relationships between the mother and father, so that their children can have a stronger, more stable foundation. Participants are taught successful parenting techniques while hopefully increasing the amount of time they spend with their children. Participants in either of these programs are given the opportunity to address employment barriers and learn successful ways to overcome these obstacles. Successful participants complete resumes, mock interviews and job readiness classes.
TOP's Marriage and Relationship Program offers workshops for youth, single parents, single individuals, unmarried couples, and married couples. These fun-filled workshops are not counseling sessions but rather informative sessions offering education and fostering discussions. The program strives to help participants learn skills to enhance their relationships and marriages. There are many classes coming up in the New Year, such as TOP's first Dinner Date Workshop held on two consecutive Friday nights in March (1 & 8) and April (12 & 19).  For $20 per couple for both sessions, we are offering a delicious buffet in an intimate setting to go along with a small amount of relationship education. 
Coming up on February 21st, TOP will hold the 6th Annual Legacy of Love Banquet.  The banquet is held at First Baptist Church in downtown Tuscaloosa from 6:30 pm – 8:30 pm.  Couples from throughout the area have been nominated by friends or family who feel that their marriage exemplifies healthy marriages and we look to honor them at this banquet.  The banquet will include a plated dinner and musical entertainment.  Tickets are $15 per person ($30 a couple), $10 per child or student under 18.  This is a fabulous event honoring marriages in the community.  Nominations are no longer being accepted but sponsorships and donations are still needed. Come enjoy the fun and possibly win one of the many date night door prizes to be given away at the banquet.
TOP's more than 1800 volunteers are organized by Emerald Autrey and contributed over 28,000 hours last year. Volunteers come from the University of Alabama, Shelton State Community College, Stillman University, the Junior League, churches, local organizations, and companies like Westervelt, Home Depot and Coca-Cola.
While the agency is grant-funded, donations are very much needed and always appreciated. TOP offers aid to those who need food, clothing or financial assistance. "We help them find the places to receive help, but we also try to find out why they can't pay their light bill," said Director of Development, Amanda Waller. "We help them with a budget. We might direct them to the GED or career development class." Private donations are vital in order to continue to help meet these needs. The recent economic downturn has meant more clients seeking help from TOP. Many of them have never had to rely on any agencies before for their needs. Many other sources of help in the community have dried up and money and food pantries have been diminished. Help is especially appreciated during the holiday season.
Tuscaloosa's "Best Kept Secret" is Tuscaloosa's One Place. With all of the after-school programs, healthy relationship and marriage classes, and parenting programs provided there is something for everyone here.
SUGGESTED SERVICES LIST TO USE AS CALL OUT IF NEEDED:
PARENT & CHILD SERVICES:
Home Visitation
Parenting Classes 
Baby TALK 
School-Based/Summer Programs 
Teen Intervention Programs
EDUCATIONAL OPPORTUNITIES:
Career Development
Literacy Skills 
Youth/Children's Programs
COLLABORATIVE PROGRAMS:
Healthy Relationships/Happy Marriages
Health Department/DHR
Individualized Information and Referral Services
Emergency Services
COMMUNITY OUTREACH:
Hispanic Services 
Committee Membership 
Public Presentations
---
---
---