TUSCALOOSA COMMUNITY DANCERS' 2013 SPRING REPERTORY BALLET COPPÉLIA

Apr 02, 2013 01:27PM, Published by Kitty, Categories: Family, Community
---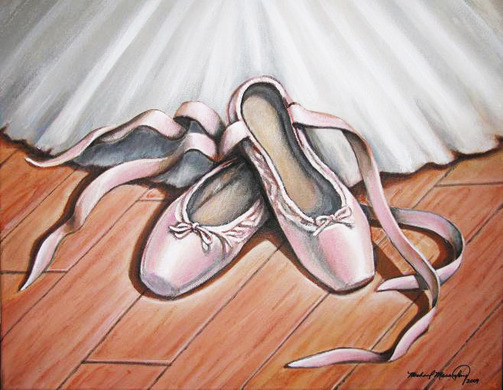 ---
---
The 2013 Spring Repertory Ballet Coppélia, a production of the Tuscaloosa Community Dancers (TCD), takes place April 12 though 14, 2013 at the Historic Bama Theatre with choreography by Roger Van Fleteren of the Alabama Ballet adapted by Interim Artistic Director Amy Cole Ahmed.
"Coppélia is a light hearted and fun comedy that appeals to all audiences. It's not a heavy show, it's very entertaining and would be a great show to introduce children to ballet."–Amy Cole Ahmed, Interim Artistic Director for TCD. Children's activities are offered Saturday at 1:00 p.m. and Sunday at 1:00 p.m. before each matinee performance at $1 per child.
The Spring Repertory Ballet is a community asset; a new ballet is chosen each year with varied guest artists invited to perform with TCD. This year, guest artists include long time favorites of TCD Jennifer Lauren Quarles of the Miami City Ballet as Swanilda and Kyle Seguin a professor of dance and anatomy at Columbia College and owner of One Hundred, dance and Pilate's studio as Franz. Making his debut with TCD, Miami City Ballet Principal Soloist Didier Bramaz, will play the part of Dr. Coppelius. This is a role he performed for Miami City Ballet along with dancing many principal and soloist roles in their repertoire. Also making his debut with TCD, Patrick Willison of The Montgomery Ballet as the Mazurka Lead. 
"Tuscaloosa Community Dancers has been a part of my life for about 22 years and I am so excited to continue to dance with them!  I think it's so important to bring the dance community together and show how talented these dancers are in Tuscaloosa. I'm so proud to be from Ttown and hope to help continue the tradition of TCD for a long time. This is a double reunion because I get to dance in my hometown with TCD and my Best Friend and past partner at The Alabama Ballet, Kyle Seguin." –Jennifer Lauren Quarles, winner of The Druid Arts Awards Home Grown Artist.
Showtimes are Friday at 7:00 p.m., Saturday at 2:00 and 7:00 p.m. and Sunday at 2:00 p.m. Ticket prices are $21 for adults, $17 for seniors 60+ and $12 for students and children. Tickets are available in the TCD office weekdays beginningApril 1-5 from 9:00 a.m. – 12:00 p.m. and April 8 – 12 from 9:00 a.m. – 5:00 p.m. and by phone at 205-752-4220. Tickets are also for sale an hour before each showtime.
Coppélia is set in a small European town in the mid- 19th century. A young man, Franz, soon to be married to his sweetheart, Swanilda, spies a intriguing girl sitting on the balcony of the house next door. The neighbor's house belongs to the town's eccentric doll maker. Swanilda, witnessing Franz's affections for the mysterious girl, sneaks into the house to discover her identity. Comically, Franz has also snuck into the house. Upon finding him, the doll maker, Dr. Coppelius, decides to trick Franz by giving him a sleeping potion in an attempt to steal Franz's animation and bestow it on his beloved doll Coppélia to bring her to life. Swanilda, who has been hiding all the while in the doll maker's shop pretends to be the doll coming to life. Growing tired of the rouse, Swanilda creates a distraction and she and Franz escape together. The couple reconciles and they celebrate at their wedding.
For more information about Tuscaloosa Community Dancers, patrons should follow tcdancers on Twitter and friend facebook.com/tuscaloosa.communitydancers or call 205-752-4220. Visit tuscaloosacommunitydancers.com for further information and biographies for Cole, Van Fleteren, Lauren Quarles, Seguin, Bramaz and Willison.
The Bama Theatre is located at 600 Greensboro Avenue in downtown Tuscaloosa. The TCD office is located in the Bama Theatre. During business hours, enter through the PARA double doors on the Greensboro side of the theatre. The office is located on the second floor to the left past The Arts Council office and through the exit door.
Tuscaloosa Community Dancers
West Alabama's Not-for-Profit Dance Company Since 1971
Mission: "To stimulate, promote and develop interest in the art of dance."
---
---
---