Could the cost of your breastpump be covered by insurance?

Apr 10, 2013 11:21AM, Published by Kitty, Categories: Health+Wellness, In Print, Today
---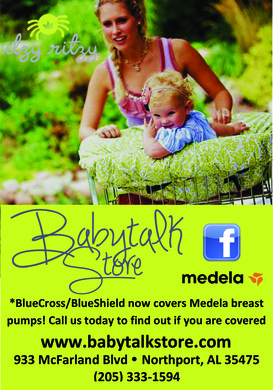 ---
---
Need a breast pump?  If so, you're in luck: the Affordable Health Care Act contains a provision that requires health insurance providers to cover the cost of breast pumps for new mothers.  Although a few policies are exempt from this requirement until January 2014, for most women the provision took effect in January 2013, so the majority of women with health insurance are already able to take advantage of this new benefit.
For women who are covered, this benefit provides a (non-hospital grade) single or double electric breast pump at 100% coverage, with no out of pocket cost to the mother.  Blue Cross Blue Shield of Alabama is covering both the Medela Swing Pump and the Medela Pump in Style Advanced Breast Pump.  The Swing Pump is designed for women who only need to pump occasionally, while the Pump in Style is designed for women who need to pump on a regular basis, such as after returning to work.  (The Medela Freestyle Breastpump, on the other hand, is not covered.)
Prefer a hospital grade pump?  Women who have Blue Cross Blue Shield of Alabama can choose to have the cost of RENTING a Medela Symphony Breast Pump covered INSTEAD of the cost of purchasing a Swing Pump or a Pump in Style.
Women do not have to wait until their baby is born to file a claim with Blue Cross Blue Shield; claims can be filed up to 30 days before their due date.  Women will need a prescription for a breast pump from their doctor in order to file a claim.
Have questions?  Need help?  Babytalk Store in Northport, AL is a provider for Blue Cross & Blue Shield of Alabama and can file claims.  You can also contact the customer service department of your insurance company; the telephone number is generally printed on the back of your insurance card.
---
---
---