Tuscaloosa's Turn of the Century (1890–1910)

Apr 14, 2013 05:07PM, Published by Kitty, Categories: Family, Community
---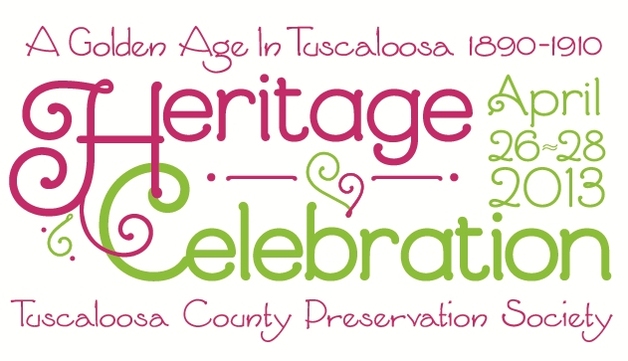 ---
---
In the years between 1890 and 1910 many changes occurred in Tuscaloosa turning it from a sleepy village into the beginnings of the modern city it has become.
On the weekend of April 26 – 28 those changes will be celebrated by the Tuscaloosa County Preservation Society during its Heritage Celebration Weekend. 
 "The very early 20th century ushered new ideas and technologies that changed Tuscaloosa from a sleepy, mud road village to a developing modern city. Roads were paved, the Black Warrior River locks were developed, we had our first school system, clothing styles changed and certainly but not last football started at the University of Alabama," said Sandra Ray, President of the Tuscaloosa County Preservation Society.
"It was a time of real change and we hope that everyone will enjoy it. We feel that the weekend offers something for everyone. Families with school-age children will certainly enjoy seeing the displays at our museums where life as it was will be presented though appropriate displays."
 The Transportation Museum, the Bryant Museum and the Murphy-Collins African American Museum will welcome visitors on Saturday. 
Also on Saturday buildings constructed during the turn of the century era and which are still in use will be open for visitors to tour.  The structures include businesses, churches and Tuscaloosa City Hall which was originally built as the Federal Court House and Post Office.
On Friday evening a number of homes in the Pinehurst neighborhood will be open to visitors as part of a Pinehurst Stroll. Pinehurst was the first incorporated neighborhood in Tuscaloosa. The evening tour will culminate with a Patrons Party at the Chancellors home.
On Saturday and Sunday a Silver Display will be presented at the Jemison-Van de Graaff  Mansion. A Silver sale will be held on Sunday.
 For more information and tickets contact the Tuscaloosa County Preservation Society at 758-2238 or 758-2906.
---
---
---