Growing Roots Retreat: Connecting Families to Nature

May 10, 2013 11:01AM, Published by Kitty, Categories: Travel, Today
---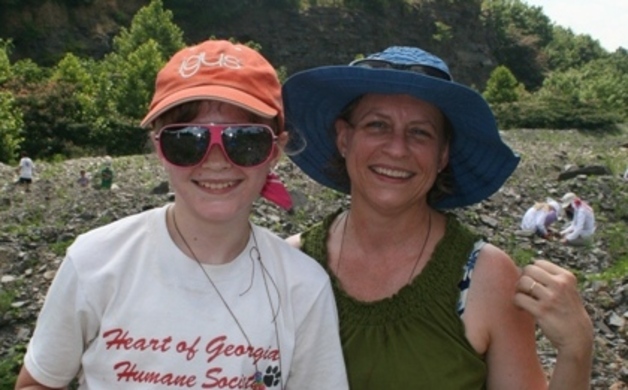 Gallery: Growing Up Roots [4 Images] Click any image to expand.
---
---
            Have you ever longed for an opportunity to slow down and connect with Nature?  Even more importantly, have you wished you knew how to connect your own child with Nature? 
            Today, we hear so much about "Nature Deficient Disorder" in children, but in actuality, most of us are suffering from this in one way or another.   We rarely take long walks in the woods or linger by a stream to watch for wildlife.  Few people today are comfortable enough in the woods to even consider taking their own family on a Nature adventure. 
            McDowell Environmental Center and Alabama Folk School are offering the perfect solution to this conundrum this summer.  The Growing Roots: Connecting Families to Nature retreat will be held July 17-19, 2013 at Camp McDowell near the Bankhead National Forest.  The cost is only $450 per family. One parent, or both, can bring the kids for three days of exciting fun!  This includes 2 nights lodging in a hotel style lodge room, all meals and more outside adventure and fun than you can imagine!   
            You will be bringing your child or grandchild on a once in a lifetime adventure that will include hikes to magical sandstone canyons for geology lessons and fossil digs at the Minkin Paleozoic Trackway.  Participants will combine nature and art through mosaics with nationally known artist Linda Munoz of Little River Art Studio.  Trips to wade, swim, and tube in beautiful Clear Creek will include lessons on the invertebrates and fish that live in our local Alabama waters. 
            All of this adventure and learning is set against the backdrop of the beauty of Camp McDowell's over 1100 acres of forests, sandstone canyons, streams and waterfalls.  And what an amazing way to share three days with your child!  As we have heard children say after a trip to McDowell Environmental Center, "This place is better than Disneyworld!"
            Go to www.cmec.dioala.org/   to download a registration form. For more information or to register for the workshop, email Maggie Wade Johnston, Director of McDowell Environmental Center, at maggie@campmcdowell.com or call 205-387-1806.  This retreat will be limited to 15 families, so don't wait to register.  The first Growing Roots of the summer for educators filled in only a couple of weeks! 
---
---
---