THEATRE TUSCALOOSA PRESENTS THE CLASSIC BYE BYE BIRDIE

Jun 06, 2013 04:18PM, Published by Kitty, Categories: Today, Community
---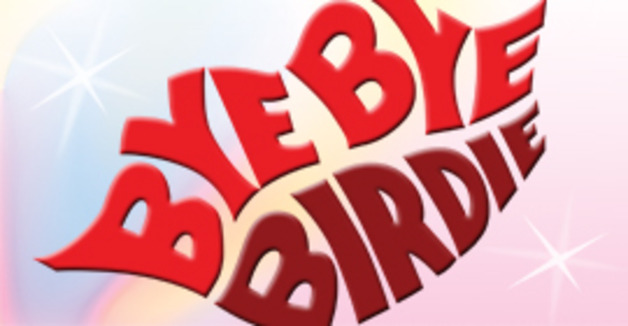 ---
Theatre Tuscaloosa will present "Bye Bye Birdie" July 12-21 in the Bean-Brown Theatre on Shelton State's Martin Campus.
 
It's the 1950's, and Rock 'n' Roll star Conrad Birdie has been drafted into the Army. As a farewell to his fans, he will sing Albert Peterson's "One last Kiss" to one lucky girl on "The Ed Sullivan Show."  Songwriter Albert and his secretary/girlfriend Rosie try to keep the headstrong, mischievous, Conrad in line while hoping the song will bring them fame, fortune, and possibly a future together. Classic musical theatre tunes like "Put on a Happy Face," "Honestly Sincere," and "A Lot of Livin' to Do" will have audiences rockin' and rollin' in the aisles.
 
Stacy Alley, Assistant Professor of Musical Theatre/Dance at The University of Alabama, will be directing and choreographing this production. Alley said audiences should expect a fun-filled show suitable for all ages.
 
"I look forward to the fact that many people may be familiar with this production, know the songs or have seen movie versions before; but I am also excited about sharing it with those to whom it is completely new," Alley said. "This production will be a fresh take on this entertaining story which deals with society's fascination with celebrity—something we can all relate to."
 
Alley said she is looking forward to this chance to work with so many talented people.
 
"I always get excited about tackling a large show like this, to see where its many possibilities take us in the creative and collaborative process," she said.
 
Bridget Winder will be playing Rose Alvarez, the fiery, determined girlfriend of Conrad Birdie's manager, Albert Peterson. This will be Winder's third summer musical with Theatre Tuscaloosa and the second time she's played a character named Rose.  She played Gypsy Rose Lee in last summer's Gypsy.  
 
"I am thrilled to be returning to Theatre Tuscaloosa for a third summer in a row.  I adore working with the director and choreographer, Stacy Alley," Winder said. "I love working with Theatre Tuscaloosa because of the professional and comfortable atmosphere and the loving and talented core group of people who make it next to impossible to stay away."
 
Winder is joined by a large and fantastic cast including: Daniel Velasquez (Conrad Birdie), Grace Connor (Kim MacAfee), Matthew Eubanks (Albert Peterson), Brent Jones (Mr. Harry MacAfee), Drew Baker (Mae Peterson), Jameson Vaughan (Hugo Peabody), Alex Freeman (Harvey Johnson), Lindsey Jones (Mrs. MacAfee), Jake Whipple (Randolph), Rosie Webber (Gloria Rasputin) and Taylor Coffman (Ursula Merkel).
 
The children, teen and adult ensembles include:  Evy Alley, Justin Barnett, Tim Davis, Gavin Dover, Autumn Fuller, Shelly Gregory, Alyssa Grubbs, Diva Hall, Allison Heinz, Israel Hilton, Kelsey Holland, Chelsea Isaac, Glen Johnson, Jay Jurden, Kate Lewallen, Maggie McGuire, Kim Palm, Wesley Rorex, Jenny Ryan, Brody Southern, Melissa Talley, Christian Timothy, Landon Turner, Scarlett Walter, Makenzie Warnick and Lillian Woolf.
 
The creative team behind this production of "Bye Bye Birdie" is made up of Director/Choreographer Stacy Alley, Musical Director Leslie Poss, Scenic Designer Jameson Sanford, Costume Designer Jeanette Waterman, Lighting Designer Erin Hisey, Sound Designer Frank Duren and Stage Manager Ashlyn Lambert.
 
Theatre Tuscaloosa's 2012-13 Season: Rockin' & Rollin' in the Aisles is presented in cooperation with Shelton State Community College and is sponsored by Tanner & Guin, LLC, Jamison Money Farmer PC and AL.com. "Bye Bye Birdie" is sponsored by Ameriprise Financial, B101.7 and our Play It Forward sponsor, f8 Productions.
 
"Bye Bye Birdie" will be presented July 12-21 in the Bean-Brown Theatre on Shelton State Community College's Martin Campus, 9500 Old Greensboro Road.  Performances will take place Thursdays-Saturdays at 7:30pm and Sundays and Wednesday at 2pm.  All proceeds of a pay-what-you-can final dress rehearsal on Thursday, July 11, at 7:30 pm, will benefit the Charlie Dennis Memorial Scholarship Fund.
 
Tickets cost $22 for adults, $18 for seniors (60+) and $14 for students and children.  Special rates are available in advance for groups of 10 or more.
 
Tickets and additional information are available at www.theatretusc.com or (205) 391-2277.
 
---
---
---