Tools for Taming: The Ace of Spades

Jun 09, 2013 04:12PM, Published by Kitty, Categories: In Print, Family, Today
---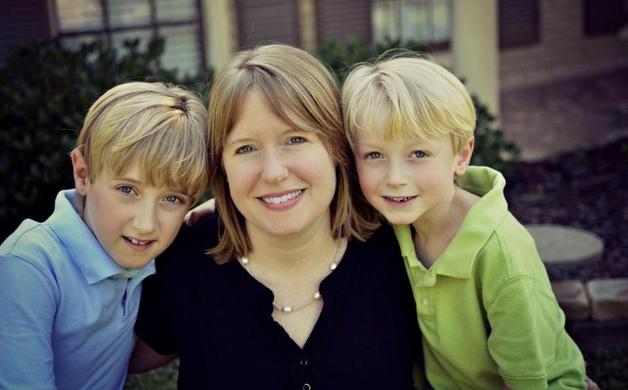 ---
by Jane Barron

My six year old still loves his blanket. In addition to taking it to bed, he also holds it when he watches television and takes it in the car (which is where it stays when we go in a store or friend's house.) He doesn't carry "Booga" around all the time but usually knows where it is.

At one point, as much as I loved seeing him hold onto that blanket, I started wondering if his attachment was healthy. But after I established a few rules - like not taking it into stores - and he complied, I relaxed. In fact, not only do I not worry anymore, but I also find his blanket to be quite a useful tool.

Let me explain. One aspect of disciplining children I find particularly difficult is deciding how to punish when there is no logical consequence. It's easy (well, relatively) to discipline a child when misbehavior has an obvious punishment. Your child spills his milk because he is being too silly at the dinner table? He has to clean it up. He throws his sister's toy and breaks it? He must buy her a new one with his own money. He's not sharing the blocks? He needs to leave the playroom.     

But what happens when there is no logical consequence? I encountered this problem on a regular basis with my younger child a few years ago. His temper is more volatile than his brother's, and when provoked, he would often kick or hit. I soon decided I had the perfect solution: the time-tested "Go to your room." It was an immediate consequence and one with which I could be consistent, at least when we were at home. And it was effective, at first. He would hit and I would send him to his room. After a few minutes, I would go in and talk to him about what he could do instead of hitting when he was angry.  

Then, just as I was feeling very confident about my parenting, his temper showed up again, yanking me back to reality. He would go in his room, alright, but only after slamming his door, not just once, but over and over. I tried my first instinct which was ignoring the slamming, but to no avail. So I went back to the drawing board. What consequence would motivate him to stop and think the next time he feels like slamming a door?

That's when I thought of his blanket, or what I now call my Ace of Spades. I explained my plan to him saying, "If I have to send you to your room and you slam your door, I will take away Booga." I never keep it for an extended period of time, just long enough for him to miss it, and it has worked wonderfully.

But what if your child doesn't have a blanket or other "lovey"? Let's pretend your child begins kicking the wall in her room every time you send her for a time out. Ask yourself the same question I did: what consequence would motivate her? Does she have a doll she plays with often? A favorite dress-up tiara? A purse she carries?   

In these situations, I like the idea of taking something from the room because it makes the punishment almost logical. Your child throws a fit when sent to his room? Go in and remove something meaningful. If he continues for several minutes after you leave, go in again and remove something else. Of course, give him a chance to redeem himself. If he stops shortly after you walk out, let it go. By doing so, you are rewarding him for moving one step closer to the desired behavior: dealing appropriately with anger.    
---
---
---