Tuscaloosan, Sasha Foxx, on MasterChef

Jun 25, 2013 05:12PM, Published by Kitty, Categories: Family, Today, Community
---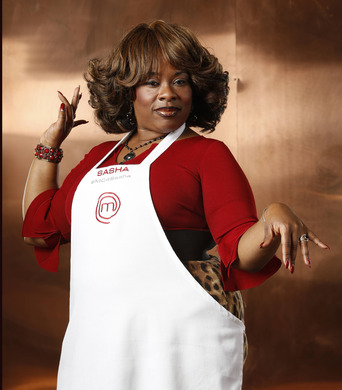 ---
Sasha Foxx, a 42 year old Tuscaloosa, Alabama native is a top 20 competitor on Fox's hit show MasterChef.  Though Sasha is a professional singer and music instructor, her dream has always been to open her own restaurant.  Foxx focuses on primarily Southern Fusion cuisine, inspired by her grandmother's home cooking.  Foxx attended Central High School and Stillman College and her family still lives in the Tuscaloosa area.
MasterChef is an culinary competition series that searches for the best home cooks in America, and through a series of exciting elimination rounds.  Hosted by celebrity Chefs Gordon Ramsay, Joe Bastianich, and Graham Elliot, contestants have the change to win $250,000 dollars, their own cookbook, and the title of MasterChef. If you would like to tune in to see Sasha compete, visit
www.fox.com/masterchef
to view previous episodes, or watch the show live to see new developments on Wednesdays 8:00-10:00 PM ET/PT.
Family Night * Homemade* Chicken Nuggets Dinner
Family Night in the kitchen- Every member has a task. Talk it out, plan, assign tasks, and execute! 
475-Pre-Heat Oven
Chicken tenderloins (1 ½ pound)
1 Cup Flour
2 Eggs
4 Cups Rice Krispy's
2 Tbs olive oil 
½ Cup lite mayo
2 Tbs mustard
1 Tb honey
1 Pk ranch seasoning 
½ Cup yogurt
2-Lg zip lock bags
1 Med bowl
1 Bag baby carrots
Sliced cucumbers
Broccoli spears
Sliced apples
Salt & pepper
Cut Tenderloins into 2-inch bite sized nuggets.
Beat eggs in a bowl. Put flour and cereal in separate large Zip lock bags for shaking.
Pulse, Roll, or let the kids use cereal bag as a football until Crumbs form add salt, pepper, & oil and Shake until oil is absorbed evenly.
Flour Bag is 1st- Add Chicken nuggets and Shake! Take nuggets out of bag and dust off excess flour. 
Dip into egg bowl 1 at a Time (small helpful hands can use toothpicks)
Then into Cereal Bag and Shake!!
Place each nugget on baking sheet (cooking spray optional) and cook for 10-15 minutes until golden brown turning in the middle.
While that's cooking, lets get busy making our sauces, washing vegetables and/or fruits, setting the table.
Everyone in the family has a task or 2 to complete.
Ranch:
Mix yogurt with packet of Ranching seasoning mix (Hidden valley)
Honey Mustard:
Mix low fat mayo, Mustard, & Honey. 
Wash carrots and cucumbers. Slice Cucumber for Dipping.
---
---
---