The Power of a Story

Jun 28, 2013 09:27AM, Published by Kitty, Categories: Family, Today
---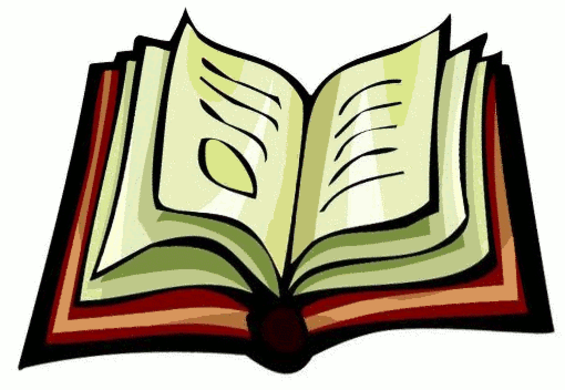 ---
by Jody L. Evans
  
 "Ya'll want to hear a story?" Greg asks the kids, knowing the answer before he says it.
    "Yes, yes!" Sophie exclaims.
    "Okay," Greg agrees and then begins his story with his usual opening line. "Once upon a time, when I was a little boy..."
    "Hold it! Got's to be truly!" Hunter interrupts and reveals his attentiveness to the story.
    "Yep," Greg agrees. "It's truly!"
    Greg unravels a story of adventure and captures us with the harmony of his words. His story contains suspense, mystery, humor, and most of all, hope. His story knits warmth through our home with each of us going on a journey through his storytelling. He links us together through the power of his words.
    I love stories, especially mysteries which keep me wondering what happens next. I admire the unlikely hero, a haphazard underdog doing extraordinary things in extreme circumstances. Seeing someone solve a problem, overcome the impossible and maintain hope inspires me in my own life.
    Often I long for a peaceful, serene life where everything works out perfectly. Who doesn't want that? Yet, stories always involve conflict and change. My life story may include the car not cranking on Monday morning, staying up with a sick child who runs a fever all night, or dealing with too many demands that needed to be done days ago.   What I thought was going happen doesn't and the story unfolds differently than I had expected. However, the shift in plans does not always have to be disappointing. Something as simple as reaching in my pocket to find a little extra cash when I thought I had none or receiving a phone call from a friend I haven't heard from in years can be the one thing that changes the course of a day. Even a hug, a kiss, and a  "I love you" or "You rock" from a smiling child or a tender hearted husband can be the element that changes everything from mundane to amazing.
    Stories transcend time. As a blended family, sometimes our stories are not the same. Greg and the "Fab Four" (Emma, Elijah, Seth, and Sophie) have shared moments that the Dynamic Duo (Hunter and Parker) and I have not. And vice versa. Sometimes it can be hard because we are starting our history, our past, in the middle and must form those memories.
    So we create memories by going places together--all eight of us in a teen's most embarrassing means of transportation--our 15 passenger van. We support each other by attending band recitals, dance recitals, piano recitals, and theater performances. We watch movies or old television shows that we can talk about, relate to, or even complain about together. We understand--or at least try to understand--that we all have moments that our day, our life, our story, isn't working out how we had planned it.
    Perhaps someone didn't get the part she wanted. Or someone made a bad grade and he just hates school right now.  Maybe someone's best friend isn't a friend anymore. At times someone wants to grow up, but other times someone just wants to play with his toys again. Sometimes trusting another person, letting him take the lead, and giving each other room to make mistakes can be one of the hardest stories to live through.
    Then we remind each other that the story hasn't ended. The conflict may be intense, but the resolution is coming. And all stories, really good stories, include a hero's best friend.  We know the best we can do is give each other grace as we live out our individual stories.
    As a mom, I want all the kids to have amazing stories of great success. I want them to find the love of their lives, pursue adventures in the interests unique to each one, and follow Jesus wherever He leads them. I want their lives to be ones without pain or sorrow. I want them to always know peace, kindness, and love. Sometimes--actually, often--I forget that anything I imagine for their life story is not as magnificent as the one that God has already written for them.
    In Isaiah 55:8-9, God says "I don't think the way you think. The way you work isn't the way I work. For as the sky soars high above earth, so the way I work surpasses the way you work, and the way I think is beyond the way you think." (The Message Bible)
    I also think that no one loves them as much as I do. And I find that I am wrong. Romans 5:8 states "But God demonstrates his own love for us in this: While we were still sinners, Christ died for us." I cannot fathom this love because my thoughts are not God's. And I am glad He is the Storyteller, the Author of everyone's story.
    "And that's how I learned that it's better to listen than just keep talking," Greg said, as he ended his story about fishing on the Black Warrior River.
    "Tell us another one," Seth said.
    "Yeah," Parker added. "One more."
    Emma and Elijah smiled.
    "Yeah, Dad," Emma said. "Tell us one about something that happened to you when you were in high school."
    Greg succumbed to the pressure. "Did I tell you about the time when the principal had to pull me out of in school suspension so I could receive the Principal's Award? Once upon a time, when I was a young boy..."
    "Hold it! Got's to be truly!" Hunter chirped.
     As the story unfolds, we are brought together through the magic of his words, the power of his story.


---
---
---