Bama Bounders Gymnastics Today ~ Confidence for Life

Jul 18, 2013 04:39PM, Published by Kitty, Categories: In Print, Today, Community
---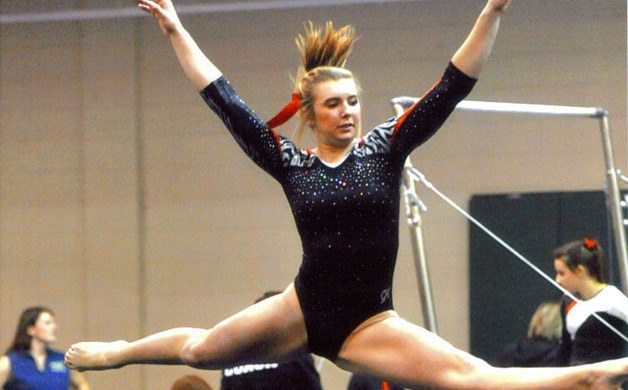 Gallery: Bama Bounders [2 Images] Click any image to expand.
---
---
Bama Bounders is owned by Erin Holdefer-Kightlinger and her husband, Eric. Erin is a former Bama Bounder and a member of the 2002 University of Alabama National Championship Gymnastics team. She is also the head coach for the Bounders competitive team. Gymnastics has been a very important part of their family's life and they want everyone who comes to Bama Bounders to feel like they are a part of their family, "The Gymnastics Family."
Why Gymnastics?
"Gymnastics helps teach young people great lifelong skills, including teamwork, fitness, self-discipline, and other important values which sustain a healthy and successful approach to life."
--Steve Penny, President of USA Gymnastics
Children today have a wide variety of choices when it comes to what to do with their free time. There are sports, video games, music and art activities, TV, dance and many other activities. Many children are spending too much time on their devices and not enough time doing actual physical activities.
Gymnastics is more than just another sport and the benefits to children are many. Gymnastics has been growing in popularity and with good reason. Children want to do gymnastics because it is an activity that keeps them active and helps them feel good about themselves both physically and emotionally. This sport offers something different for each child.  It is a positive outlet for the energy of a highly active child. Others get excited about learning a new skill that's just right for their ability level.
Parents are also starting to see how gymnastics builds strength, coordination, flexibility, self esteem and confidence in their children.  As children progress through our classes their fitness and skill level increase and both parents and children can see their progress. Gymnastics also encourages discipline and hard work.
The Bama Bounders instructors work hard to make sure each child's experience is fun and rewarding. The children are taught in small classes and are coached at their ability level. We strive to offer the best quality instruction for every level and every age in our program. We do this in a safe and fun environment. Gymnastics is not only about the physical skills a child has but also about developing that child into a healthy, confident,  and responsible person.
We offer gymnastics classes to children beginning at age 9 months with our Baby Class. As the child grows and begins to walk they will learn skills to work on their coordination and balance with a parent or guardian right there with them. This is a great way for the children as well as the parents to socialize.
Once a child begins preschool they move to a class without their parent. They will learn more gymnastics skills as well as how to listen and follow directions from their coach.
From there, the children move up to recreational classes where they continue to progress with their gymnastics skills as well as improving their strength and flexibility. Intermediate and advanced classes follow and eventually some children will make it to the competitive team level. The skills, coordination, strength, flexibility as well as healthy habits they learn will stay with a child whether they continue doing gymnastics or decide to pursue another sport.
Bama Bounders also offers Preschool Playtime which is a special Playtime for our littlest gymnasts (ages 4 and under) and their parent/guardian. We have camps during school holidays, on some game days, Spring Break and summer. Cheerleading classes are available for individuals or for school squads focusing on tumbling skills. We also have one of the best birthday parties around!!
Visit our website at www.thebamabounders.com to learn more about the many programs we have available or to sign up for one of our classes or camps. Stop by anytime to take a look around. We would love to show you our facility and talk with you about our program.
At Bama Bounders our goal is to develop each child that is a part of our program to their highest individual potential in gymnastics today and in developing their confidence for life.
---
---
---