Tuscaloosa's Family Friendly Neighborhoods

Jul 22, 2013 07:53PM, Published by Kitty, Categories: In Print, Family, Today, Community
---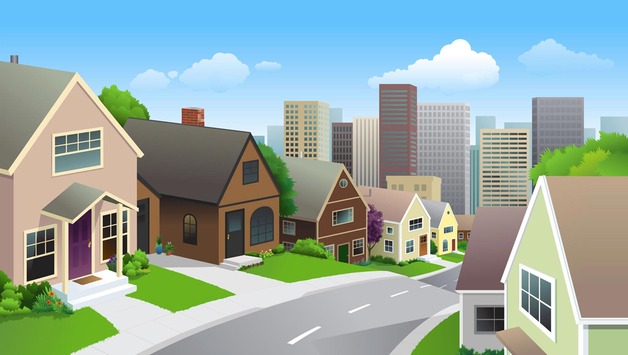 ---
By Mary Harmon Young
Associate Broker & Realtor, ABR, SFR, CRS
Families with young children are one of the fastest growing groups of homebuyers. They have a long checklist for their dream homes with child-friendly amenities at the top of the list! Parents request homes in neighborhoods with highly rated schools, sidewalks and biking trails, playgrounds, and green space. They also want neighborhoods with other young families so that their children will have playmates nearby.
Tuscaloosa has been recognized nationally for its quality of life attractions.   America's Promise Alliance included Tuscaloosa in the "100 Best Communities for Young People."  Our city was also included in "The Most Livable City in America" list in 2011 compiled by the U.S. Conference of Mayors. In 2009, Fortune Small Business included Tuscaloosa in their "50 Best Places to Launch a Small Business".
Choosing a school is one of the most important criteria when parents make a decision about a new home.  In our county, there are two public school systems:  Tuscaloosa County and Tuscaloosa City.  In addition, there are six private schools.
Tuscaloosa has added many amenities along the Black Warrior River in recent years. The city has built and extended the River Walk that starts at Capitol Park and meanders along the river all the way to the Bryant Bridge.  Many families enjoy walking or riding bikes on the River Walk.  Along the way, you will pass: our new Amphitheater, the Bama Belle riverboat, Nick's Kids Playground, Farmers' Market, Warner Transportation Museum, Tuscaloosa Public Library, Riverwalk Condos with restaurants and boutiques, and Manderson Landing. Tuscaloosa even added an Ice Skating Rink during the Christmas Season!
Here are some of the neighborhoods that are popular with young families:
The Townes of North River is Tuscaloosa's first master-planned community and has been built during the last five years.  This beautiful neighborhood boasts an array of home styles; row homes, townhomes, bungalows, garden homes and estate homes. It features bike paths, wide sidewalks, playgrounds, parks and wooded preserves. It is located on this side of the dam and is located within minutes of local banks, restaurants, Publix, Rock Quarry Elementary School and PARA's Phelps Center.
Riverchase is an established neighborhood built in the 1980s with popular neighborhood traditions like their annual Halloween Parade. While there are not sidewalks throughout, you will still find families walking to Verner Elementary and Northridge High School for school and football games or to the Verner playground. The neighborhood is just down the street from PARA's Sokol Park's bike trails, equine facilities, athletic fields and more. Riverchase has beautifully-maintained yards and homes in the original sector and newer homes on recently added streets.
Academy Drive is centrally located off McFarland Blvd and was built in the 1970s.  The neighborhood is close to two public schools: Verner Elementary and Northridge High School and two private schools, Tuscaloosa Academy and North River Christian.   They have an active homeowners' association which promotes friendliness and neighborhood pride. Many streets are cul de sacs, which allow safe areas for children to ride bikes.  Academy Drive offers a variety of home designs that suit young families.
Forest Glen is a neighborhood located off 69 North with homes built in the 2000's with new homes continuing to be built. The neighborhood is zoned for Huntington Place Elementary, Echols and Tuscaloosa County High School. Forest Glen has an active homeowners' association. The sidewalks throughout offer families a safe path to the neighborhood swimming pool and green space. Families look forward to swim parties, Easter Egg Hunts and the Summer Ice Cream Party.
Guildswood is a favorite among University of Alabama faculty. The neighborhood features charming historic homes originally built during the 1930's-1950's. The one-way street circles the neighborhood and is lined with beautiful trees. The school zones are Rock Quarry Elementary and Middle Schools and Northridge High School and it is located near The Capitol School-- just 2 miles along Jack Warner Parkway.
Alaca Place is a historic neighborhood with sidewalks.  The neighborhood is only about 2 blocks long and is lined with older homes built in the early 1900's. It is centrally located off Queen City Avenue.  The neighborhood enjoys many family-friendly events including 4th of July Parade, Christmas Walk, and Picnics. Alaca Place is located in Rock Quarry Elementary and Middle School and Northridge High School Zone and close to The Capitol School.
The Downs, Glendale Gardens and Hillcrest  are located off 15th Street  with historic homes originally built in the mid 1900's but have new homes built after the April 2011 tornadoes. All three are designed as small neighborhoods each composed of one street that ends in a cul-de-sac.  Glendale Gardens even has a neighborhood playground!  The school district is University Place Elementary and Middle Schools and Northridge High School. University Place will reopen in their new state of the art building in August 2013, utilizing the STEM standards in Science, Engineering and The Arts.
Woodland Hills is located in East Tuscaloosa with easy access to 20/59, Mercedes and Birmingham.  It offers homes built in the 1970's nestled in wooded hills.  Woodland Hills has an active Garden and Swim club and sends out a monthly newsletter.  The neighborhood is zoned for Arcadia Elementary and Eastwood Middle School and Paul W. Bryant High School.
Hinton Place is located off 69 South and was built in the 1990s.  The neighborhood is in the Englewood Elementary, Hillcrest Middle and High School Zone. Hinton Place is located close to Shelton State Community College and the U.S. Army Reserve Center. While there are no sidewalks, wide streets allow a safer path for children to ride bikes to the neighborhood pond to feed the ducks. Hinton Place offers a variety of older and new home designs well suited for families.
Mary Harmon Young was born and raised in Tuscaloosa and a graduate of The University of Alabama. In 2011, Mary Harmon was awarded the Tuscaloosa Association of Realtors Arthur B. Pope Award for Education, and then the Statewide Award in 2012 By The Alabama Association of Realtors. She has studied and completed several real estate designations including Accredited Buyer Representative (ABR), Short Sales and Foreclosure Resource (SFR), and a CRS – Certified Residential Specialist.
---
---
neighborhoods mary harmon rountree
---