How is Your Weight Affecting Your Health?

Jul 29, 2013 01:25PM, Published by Kitty, Categories: Health+Wellness, In Print, Today
---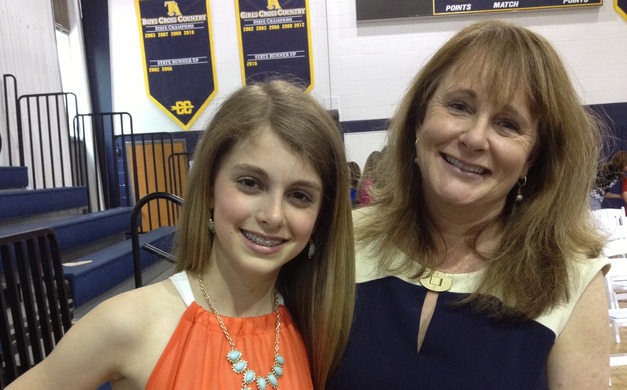 Dr. Caroline Day with her daughter, Jenna
---
---
Summer with its abundance of fresh fruits, vegetables and sunny days is the perfect time to focus on personal and family health and weight loss goals. There are lots of reasons why modern families are struggling with their weight and why one third of Americans are overweight and another third obese, leaving only 33% of Americans at their ideal weight. Even more alarming is that since the 1980's the amount of overweight children and adolescents have tripled.
The abundance of processed foods, high fructose corn syrup, fast foods, stress, TV, inactivity, modern medications and hormonal imbalances have all led to it just getting harder to maintain a normal weight.
Some of the diseases associated with being overweight are type 2 diabetes, stroke, heart disease, some types of cancer (endometrial, breast and colon), sleep apnea, osteoarthritis, gallbladder issues, infertility and higher rates of depression and anxiety.
Overweight is defined as a body mass index (BMI) in the 25-29 range whereas obesity is a BMI in excess of 30.  To check your own BMI go online and search BMI calculators. Plug in your height and weight and you will be able to calculate your own BMI.  It is also important to know your waist circumference.  Any female with a waist circumference greater than 35" or a male with a waist circumference greater than 40" is at risk for metabolic syndrome.
Metabolic syndrome is a cluster of risk factors including high blood pressure, abnormal lipid profile, raised blood sugar and high uric acid. It is a complex metabolic derangement whereby our cells become insulin resistant meaning we have to produce more insulin to deal with our sugary meals. Higher levels of insulin makes our bodies switch into anabolic or fat storage mode.  In short the sugars and high fructose corn syrup we are ingesting are more likely to get stored as fat if we are insulin resistant. Metabolic syndrome can even affect people of normal weight who have a disproportionate amount of fat in their abdomens. Metabolic syndrome is rampant in the USA and is a precursor to adult onset diabetes, strokes, and heart disease.
Weight loss with correct diet and exercise is significantly beneficial in preventing and treating this syndrome. Even a moderate weight loss of 8-10lbs and an increase in physical activity (2.5 hours per week) can result in substantial benefits as seen in the Diabetes Prevention Program where a 58 % reduction in progression to diabetes was observed.
A successful weight loss program involves developing healthy lifestyle changes that make a difference to your personal health and well being. We offer a personalized physician supervised weight- loss program that takes into account your personal medical history and risk factors. We are also interested in your energy levels and any hormonal imbalances which may affect your ability to exercise and make positive lifestyle changes. Our focus is not just on helping you lose the stubborn weight, but also to be able to maintain your weight loss through modifying your eating habits and making healthy long-term changes.
At Family Practice at The Falls, we are here to help you optimize your health and weight and give you the personal attention and support you need.
Dr Caroline Day is a board certified family physician and mother of three. Family Practice at The Falls offers a wide variety of services and is now accepting new patients.  Family Practice at The Falls is located at 1847 Commons North Drive, Tuscaloosa (next to Spa Belle La Vie).   Look on our website and like us on face book to sign up for our free monthly seminars on a wide range of health-related topics. www.familypracticeatthefalls.com. 205-354-6272.
---
---
---