THE ALABAMA CHOIR SCHOOL TO GIVE WINTER CONCERTS

Dec 09, 2013 09:49PM, Published by Kitty, Categories: Today, Community
---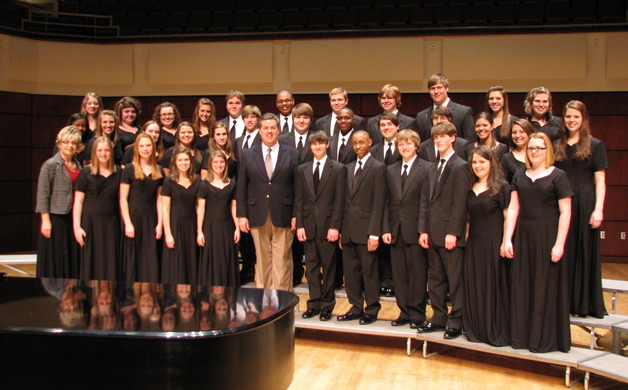 ---


The Alabama Choir School will present its annual winter concerts on Friday and Saturday, Dec. 13 &14 at 7:00 p.m. in the Moody Concert Hall on the University of Alabama campus, Tuscaloosa.
Doff Procter, internationally renowned singer, actor and musician, is the artistic director and principal conductor of the six choirs of the Alabama Choir School, founded by Karen Nicolosi in 1985.
.
The upcoming winter concerts at the Moody Concert Hall will feature a variety of seasonal pieces including traditional holiday carols, spirituals and songs from around the world, contemporary and popular. Also featured will be selections from the classical repertory, both sacred and secular.
The choirs participating in the concerts will be the Alabama Boychoir, both the Girls Resident Choir and the Girls Tour Choir, the Childrens Chorus, the Young Singers and the Alabama Chamber Choir.
Highlights from the program will be choral works by Bach, Donizetti, Schubert, Humperdinck and Copland, as well as selections from musical theater and other contemporary composers and arrangers.  Popular pieces include choral arrangements of "Let the Caroling Start" and 'My Dancing Day/On Christmas Night" by Gary Fry and a Christmas Pops Sing-Along arranged by John Kuzma, sung by the combined choirs.
Karen Nicolosi, founder of the Choir School, will conduct the two youngest choirs, and the pianist for all six choirs and the combined choirs is Donald Given.
On Mon. Dec.9, three of the choirs will be featured in the Tuscaloosa Symphony Orchestra's 'Angels We Have Heard' Christmas concert in the Moody Concert Hall...
Tickets for the winter concerts are $12 and available from a singer, at the Alabama Choir School office or at the Moody box office one hour before the concert begins. For information, call 205-758-0927.
---
---
music choir school concert moody
---