12 New Year's Parenting Resolutions

Jan 03, 2014 07:53AM, Published by Kitty, Categories: In Print, Family, Today
---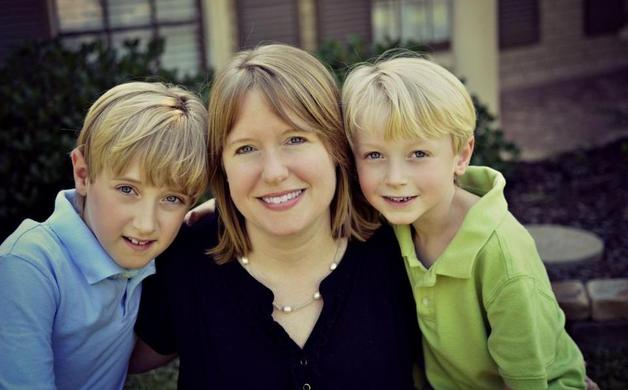 ---
by Jane Barron

For the new year I decided to compile a list of twelve of my favorite discipline "secrets" – one for each month of the year. Hopefully I'll be organized and practice them in order, focusing on a different one each month. More than likely I'll grab my list in desperation when I need a quick refresher course. Either way, I thought it would be a helpful, tangible reminder for me, and I hope it will be for you as well. Bear with me; some ideas may seem obvious and unworthy of mentioning. However, ones apparent to you may not be to others. Besides, on those hairy days when nothing is going as planned, everyone needs to be reminded of the fundamentals, no matter how basic they are.  

1. I will model the behavior I expect from my child.

The famous old phrase "Do as I say, not as I do" was meant to be funny, and the sarcasm is still relevant today. How many times have you noticed your child saying or doing something he learned from you? Try thinking of everything you do as a message to your child, to be stored and used later. If you still need motivation, grab a tissue and read the poem by Mary Rita Schilke Korzan entitled "When You Thought I Wasn't Looking".

2. I will ignore negative behavior when possible.

Of course, this requires a few judgement calls; the safety of your child and others is an issue, as is plain old courtesy. You do not want your child to ruin dinner for everyone in a restaurant. But within reason, do not "reward" bad behavior by acknowledging it.   

3. I will spend quality time with my children.

We all know our children want our time, not our gifts, and giving your children one-on-one attention daily, without regard to their behavior, is beneficial in many ways. Most importantly, it helps them understand you ignore bad behavior, not them. In addition, other fun family and group activities can be a great motivator. If children never miss anything when they're in timeout, why does it matter if they're in trouble?

4. I will use natural and logical consequences when applicable.

Often we jump over a perfectly good natural or logical consequence to impose one of our own creation.    Why do we do this – to show who's boss? Maybe. Because we're angry? Probably. Here's a fact: a natural or logical consequence insures the punishment fits the crime. It can also foster independence, teaching your child how the world works. Your seven year old refuses to bring his gloves to the park on a cold day? He has to use his pockets to keep them warm. This is free discipline, folks, so don't intervene by letting your child use your gloves. (And yes, I know it's hard!) Obviously you have to consider your child's safety, so if there is danger of frostbite, get back in the car and go home. (This would be a logical consequence.) Otherwise, let the natural consequence do its work and resist the temptation to impose any additional consequences, like no media for the afternoon. Over-punishing does not help, and it might even hurt.

5. I will impose consequences as soon as possible.

This is self-explanatory, but there is one thing to remember: it's better to use a logical consequence a little later than make up one to use immediately. For example, pretend you're about to take your three year old to her babysitter's house when you realize she has just drawn a picture on the wall in the kitchen. You don't have time for her to clean it because you have to get to a meeting. No need to make up a consequence (like timeout at the babysitter's) to use immediately; your child can clean it when she gets back.

6. I will only explain rules and consequences when necessary.

Trust your instincts to let you know how much explanation is necessary. For example, there's no need to go into detail with your five year old about why he has to leave the playroom for hitting his brother with a toy truck. He knows why. Talking about it only showers him with more attention. On the other hand, you might need to explain to an 18 month old that using words, not hitting, is an appropriate way to deal with feelings.       

7. I will think before I speak so I can follow through.

Have you ever wished you could "take back" a consequence? The heat of the moment can cause all of us to think irrationally. If you are frustrated and/or your child has just surprised you with a "new" behavior, resist the temptation to utter the first consequence that comes to mind. It is okay to tell your child you need time to think before you give her a consequence – better that than having to follow through with a consequence you can't (or don't want to) enforce.  

8. If a behavior becomes a problem, I will make a plan and carry it out consistently.

The definition of "problem" depends on the behavior and the frequency. Maybe your child talks back to you a couple of times in one day but is respectful the rest of the week. Unless he continues and the frequency increases, you probably don't need a plan. But what if the infraction is lying about homework? Even if a month goes by between two incidents of lying, you might want to implement a plan. This can involve difficult decision-making, so seek help when you think you need it. How do you know when it's time to create a plan? What strategies should you try? Other parents are invaluable when it comes to correcting behavior problems, helping us view incidents more objectively and offering ideas we wouldn't have thought of ourselves.

9. I will modify behavior plans when they are not working.

This is a continuation of #7. Be open-minded when it comes to trying new ideas. Maybe the first strategy you use will work; if so, congratulations! (You can tuck that idea away for when someone asks you for help!) If not, be patient and willing to try other plans.    

10. I will teach my child how to resolve problems with siblings and friends.

Too many times we have to intervene when our children have disagreements. Phrases like, "Stop it!" and "Quit!" become the equivalent of a house alarm that goes off daily – an annoying sound we try to ignore. The argument escalates, and we inevitably we have to assess the situation and attempt to unravel the argument. Even then we may or may not figure out what "started it". A few years ago I tried a tactic I believe worked well with my children: when they uttered one of the phrases above, I encouraged them be specific. By saying "Stop hitting me with that truck," they were able to grab the attention of the culprit and let me know exactly what was going on in the playroom. I'm sure the latter was more helpful in curtailing the behavior, but either way, they learned to communicate better, and therefore, resolve more problems on their own.

11. I will allow freedoms and responsibilities one step at a time.

Before entrusting your child with a new privilege, make sure she has proven herself. I assume this gets harder the older they get, so I can only hope the practice I get now will help me later. How do we ever know if we are making the right decisions regarding freedoms? I don't guess we do, but I think we can come close by following the "one step at a time" mantra. It sure beats the alternative of never trusting them with any responsibility, causing them to be ill-prepared for the world.

12. I will take care of myself.

  Think about it...your car isn't going to perform to the best of its ability if you don't take care of it. Get enough of the basics: sleep, food, and water, and then give yourself a little extra from time to time. A little TLC goes a long way and will restock your patience for the next time you need it.
---
---
jane barron new year tools for taming
---