Surviving the Winter Blues

Jan 14, 2014 11:10AM, Published by Kitty, Categories: In Print, Family, Today
---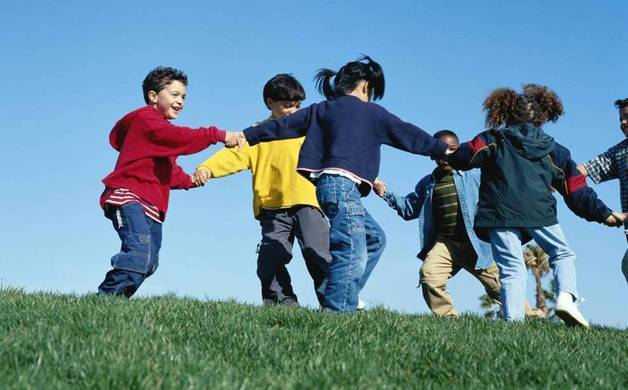 ---
It is that time of the year. The holidays are over, school is in full swing, the weather is dreary, children are bored, stressed and oftentimes, irritable. Adults and children alike may also be dealing with depression associated with Seasonal Affective Disorder. Symptoms include a change in energy level and appetite, sleep disturbance, a rise in anxiety, and withdrawal from family and friends. With all of these factors in play, it is no wonder surviving winter is a challenge for many parents! Luckily, there is a lot you can do to help kick those winter blues and break out of the seasonal rut.
"Mom, I'm bored!"
When you can recite all the lines to your favorite movies and your best games fail to excite, it's time to find some new fun!
1.     Pull out the art supplies. There's no better way to pass an afternoon than by getting creative. You don't have to have crates full of art supplies to have fun. Find objects around the house, repurpose those throwaway items such as coffee cans, egg cartons, paper plates and so on. A little glue, crayons and paint go a long way. You can even make stamps out of potatoes or leaves!
2.     Put on some fun music and dance together. Let yourself go and be just as silly as you want.
3.     Go for an outing to the local library. When you return home, make some hot cocoa and curl up with a good read-aloud book. Even older children enjoy being read to.
4.     Start planning your summer vacation. It's inspiring to have something to look forward to.
5.     Go for a nature hike. Things look much different in the wintertime. Because of the leaves falling there may be things like bird or squirrel nests you can now see. Don't be afraid to go out when it's cold. Dress in layers and keep heads covered. Remember, it's germs that make us sick!
6.     Get in the kitchen and bake and have an indoor picnic.
7.      Throw a pool party in the bathtub -- no soap allowed!
Winter is a great time to bring the family closer and make special memories that will last forever.
School Issues  
Dreary  winter days combined with the feeling that summer is so far away may affect some children's school performance.
1.     Children may experience test anxiety. Some signs that your child might be struggling include doing well on assignments but not on tests, speaking negatively about themselves, inability to sleep the night before a test, and not wanting to go to school on test days. You can help your children through these difficult times by encouraging them to think positively about the outcome, reminding them they know the material because they did so well on the assignments, and making sure they keep up healthy habits such as eating a good breakfast and getting enough sleep.
2.      Overcoming the 'let down' after the holidays is tough on children and adults. It is common for children to feel restless and unable to focus. The days ahead to summer vacation seem endless and schoolwork may suffer. Writing a paper or doing a large project seem overwhelming if not impossible. The best way to help is to encourage your child to break the assignment down into manageable pieces. Each step along the way is seen as an accomplishment and helps your child to feel successful.
3.     Behavior problems may arise because children are having a hard time concentrating, and find it difficult to sit still and pay attention. Talk with the teacher and come up with a plan that focuses on the positives of your child's day. Help your child expend energy by walking to school or playing outside after school. Make a list, together, of everything that needs to be done for the day or week. Then cross off each task as it is finished.
Seasonal Affective Disorder (SAD)
Approximately 5% of the population suffers from SAD and twice as many women as men. Studies show the culprit here is lack of enough sunlight. Thankfully, there are several effective methods to help with this problem.
1.     Open the window blinds so that morning light can come through. Sunlight exposure releases neurotransmitters in the brain that affect mood. Try changing the light bulbs in your house to "full spectrum" bulbs. These mimic natural light and actually have the same effects on your mind as the real thing.
2.     To keep sleep rhythms in order use  less light at night. Don't sleep with the television or a light on.
3.     Get plenty of exercise. Exercise helps your mind by releasing those "feel good chemicals" that improve your mood.
4.     Eat a diet rich in protein and take a multivitamin.
5.     Spend time out of doors. Fresh air and natural sunlight can lift the blues.
6.     Trade hibernating habits for social activities. Call a friend and meet for coffee. Plan a fun activity for the near future. Having something to look forward to can keep one motivated and free from "cabin fever".


Winter is a great time for us to broaden our horizons and bring our families closer together. It doesn't have to be a time of darkness, gloom, and cabin fever if we know how to keep a positive attitude and enjoy the beauty of the season. Get out and enjoy the cold weather and the winter sights. Every winter is different and unique and spring will roll around soon enough!
For additional information about PAL or if you need parenting assistance please feel free to contact PAL by phone 1-800-962-3030,  M-F 8am to 8pm, or by email at www.pal.ua.edu.
---
---
---