Dare You Plan an Outdoor Party In the Winter?

Jan 21, 2014 07:20AM, Published by Kitty, Categories: Family, Today
---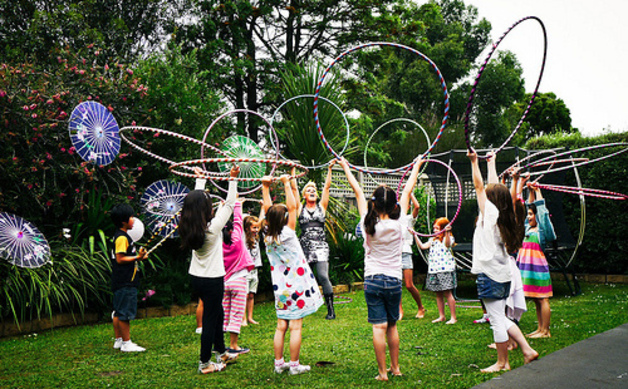 ---
The months of January, February and to some extent March are tricky ones when it comes to predicting what the weather will be like in many parts of the country. While you may get some beautiful fall days with sunshine and clear air, you may also get heavy snowfall, or sleet. This can make it an interesting season, but also makes it a bit of a nightmare if you have an event to plan. A lot of the time, if you want to have a party, it is easiest if you can use your outdoor space for at least some of it, so everyone isn't confined to the indoor parts of your home where it can get crowded and messy. Keeping some of the party, for example food and music, outside whether it be on a terrace, deck or lawn, can make it much easier to manage and clean up after, but is this something you should assume will be possible when planning a party in the winter?
Lighting
One thing you may be able to do without when you have a winter party that extends outdoors is lighting. Subtle, twinkly fairy lights or candles can look great when you turn them on at 9:30pm on a cold mid-summer night. However, in the winter, when darkness comes much sooner, likely around the time the party is just getting started, your guests are going to need something a bit more powerful so they can see what they are eating and who they are dancing with! Some proper outdoor lighting is therefore pretty much an essential, and you can choose from all kinds of styles and colors. Lanterns can make for a really nice effect, or you can go for bold disco lights, but you will need something!
Heating
Heating can be a tricky one because while patio heaters are very effective, they can be expensive and can also be harmful to the environment, which may make you a bit controversial among some of your greener friends! If you don't want to use patio heaters, it is therefore best to advise guests that the party will probably extend to the garden and they may want to bring along a heavy jacket. If it is a party where you'll all be lounging around having drinks and talking, you can even provide some electric blankets for later in the evening.
Cover
So that you can still stick with your plans of using the outdoors for your party even if it snows, look for pop up canopies that can be erected very quickly to save the party if it starts snowing, or set up before the party starts if snow is predicted. These will keep the snowflakes off your guests, as well as keep any food or drinks you have set up outside snow-free!
An outdoor party in winter may sound a bit unconventional, but can actually be really pleasant; many people enjoy the outdoors at this time of the year. As long as you take care to make sure people are warm, dry and can see, there is no reason it can't be a great success! Author Bio:

Nicola Joseph
, the author of this article, is a freelance blogger, currently writing for 
Over The Top Shelters
, leading suppliers of pop-up canopies in Concord. She is an outdoor enthusiast and enjoys going camping on weekends. You can also follow her on Twitter
@NicolaJoseph
---
---
---