Catholic Schools: Communities of Faith, Knowledge and Service

Jan 22, 2014 02:41PM, Published by Kitty, Categories: In Print, Today, Community
---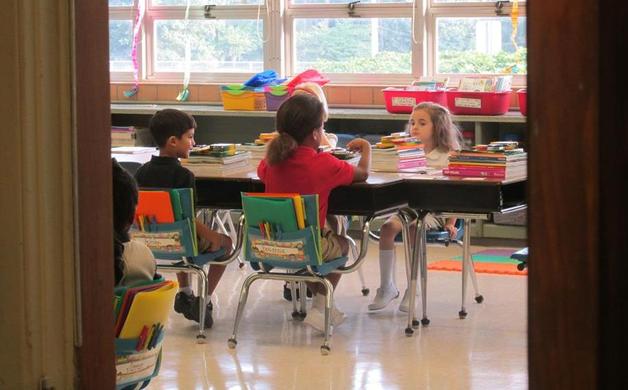 Gallery: Holy Spirit Catholic School [3 Images] Click any image to expand.
---
---
by Laurie Mitchell, Director of Advancement, Holy Spirit Catholic School
For many years, Catholic education has been a part of the Tuscaloosa and West Alabama area. As early as 1863 Catholic Education was established in our community and continues with the same goals as clear today as 150 years ago: to provide each and every student with a strong foundation for life-long learning. Because of the traditionally high standards that Catholic Education sets, the advantages that come from a Catholic school help to set it apart from other educational options. Research shows that overall, Catholic School students develop more effective writing skills, have a greater emphasis on homework and study, and score significantly above national averages on standardized testing. From an early age high academic standards with Christian values are instilled in each student within a safe environment. Catholic education, however, offers so much more than the classroom experience. Areas of education that are becoming obsolete in some school systems such as the fine arts, enrichment activities and sports can still be found through the Catholic school curriculum as an essential part of developing every young person to become well rounded individuals. In addition to developing their own areas of personal interest, students are also encouraged to develop spiritually through their faith and through service projects as an outreach to help others.
This year's theme for National Catholic Schools Week set for January 26-Febraury 1, 2014, "Catholic Schools: Communities of Faith, Knowledge and Service", encompasses several concepts that are at the heart of Catholic education. Not only are schools communities in themselves, they are part of larger communities of home, church , city and nation. The school collaborates with families to prepare students for their life's journey and help them to develop into future leaders and citizens.
As the only Catholic school in the Tuscaloosa area, Holy Spirit Catholic School makes every effort to carry on the traditions that Catholic education is recognized for. Beginning at the PreK3 level and continuing through 12th grade, Holy Spirit is accredited by the Southern Association of Colleges and Schools and is a member of the National Catholic Education Association and the Alabama High School Athletic Association. Before and afterschool care is available to accommodate the busy schedules of today's parents, along with a college preparatory curriculum, enrichment activities, fine arts, and sports programs. Average ACT scores continue to surpass local, state and national levels. The school takes pride in faculty and student achievements on the local, state, national and international levels. Catholic and non-Catholic students alike have benefitted from the rewards of receiving a Catholic School education.
We invite everyone to come and see what the "Catholic School Advantage" is all about at the Holy Spirit Catholic Preschool/Elementary School Open House on Sunday, January 26, 2014 from 12:30-2:30 pm and at our Middle/High School Open House on Wednesday, January 29, 2014 from 3:30-5:30 pm. Learn how an education from Holy Spirit can benefit your family and join us in carrying out our motto: Accept the Mission…Share the Spirit!
---
---
holy spirit education open house
---