A Capitol Idea - Fun From The Past

Apr 02, 2014 10:16PM, Published by Kitty, Categories: In Print, Family, Today, Community
---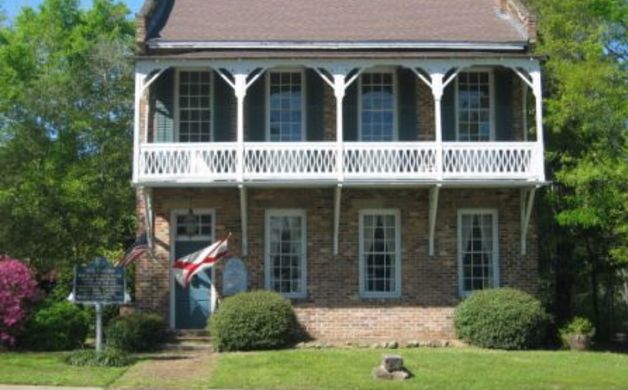 ---
Hoops, jumping rope, tug of war and many more children's games of the 19th century will be available for 21st century children to play and enjoy on April 5 at Capitol Park.
The Tuscaloosa County Preservation Society will celebrate, A Capital Capitol, this year's annual Heritage Celebration weekend from April 3 to April 6. The event will highlight life in Tuscaloosa Between 1826 and 1846 when Tuscaloosa served as the state capitol of Alabama.
Additional activities in Capitol Park will include demonstrations by local artisans of early 18th century printing, soap making and related crafts for children.
Throughout the weekend Southern foods and Southern gardens, a stage coach and homes from the era will help re-create life as it was. Adults will enjoy stories of the colorful pasts of some of Tuscaloosa's original citizens as they tour Greenwood cemetery on Friday evening.
On Saturday the Old Tavern will relive it's role as host to political dignitaries when early Alabama Governors and their First Ladies as well as todays state and local leaders make guest appearances.
"Heritage Weekend is a time to look at our past and to see the events and people who laid the basis for the city we are today. In the early 1800s when Tuscaloosa became the Capitol the dynamic of the city changed and it's growth began in earnest," said Marty Hamner, President of the Tuscaloosa County Preservation Society.
"In attempt to create an awareness of the city's history among our youngest citizens we have included the Saturday morning events in Capitol Park. We hope the park will be full of youngsters learning about their home town."   
Contact the Tuscaloosa County Preservation Society at 758-2238 or 758-6138 for information about tickets and times for all four days, as well as information about children' free events. Or visit historictuscaloosa.org.
---
---
---