New York Yankees Pitcher and Alabama Quilt Designer Work Together To Help Local Family

Apr 07, 2014 11:46AM, Published by Kitty, Categories: In Print, Today, Community
---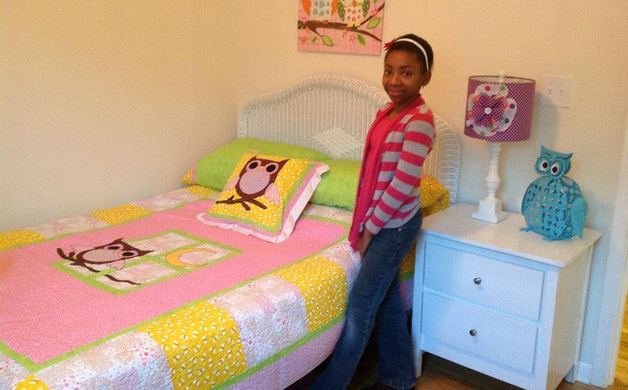 Gallery: High Sox [4 Images] Click any image to expand.
---
---
By Sara Margaret Cates

All of this frozen, wintery weather we have been experiencing has many of us longing for spring.  While I look forward to the warming temperatures, I am excited about spring for other reasons, especially baseball season.  Spring training is just a few days away, and I am ready to don my high socks in support of a local hero.  David Robinson is not just a Tuscaloosa native making good on his superb athletic ability, potentially stepping into the role of closer for the New York Yankees this year; he also, along with his wife Erin, continues to support local families in need. 
David and Erin Robertson founded High Socks for Hope Inc. after the devastating tornado on April 27, 2011.  Since then, they have helped hundreds of disaster-affected families in Tuscaloosa, New York, New Jersey, and Oklahoma get back on their feet.   
Recently, the organization took on the responsibility of furnishing and decorating the children's rooms for the Word family who lost everything in Forest Lake on April 27th.  Haleigh and Lauren Word contributed ideas including their favorite colors, animals, and hobbies.  From there, High Socks for Hope Inc. and their volunteers got to work. 
Ms. Elaine Toxey of Prattville, Alabama, made quilts for each of the girls.  She designed and created these quilts on her Pfaff sewing machine, providing all of the fabric and supplies for both quilts. She incorporated Haleigh's favorite colors in designing the pink and yellow owl quilt.  For Lauren, Elaine used an adorable teddy bear design with purple and green accents. 
You can tell from these pictures that Haleigh and Lauren adore their new quilts and are so grateful for their beautiful new rooms.  This is just one example of what High Socks for Hope Inc and wonderful volunteers like Elaine Toxey have accomplished for our community. 
Spring brings more than baseball season.  This spring marks four years since our community was rocked by that deadly tornado.  While our community has rallied together and exhibited true resilience, there is still work to be done.  High Socks for Hope Inc., along with many other community partners, continues to stand in the gaps for families in need.  They cannot stand alone.  In order to continue to contribute, High Socks for Hope Inc. seeks donations from community activists and volunteers.  If you are interested in helping, please go to www.highsocksforhope.com or check them out on Facebook. You can also email judyholand@hotmail.com for more information. 
---
---
---