TUSCALOOSA CHILDREN'S TRIATHLON - May 17th

Apr 11, 2014 08:23AM, Published by Kitty, Categories: Health+Wellness, Today, Community
---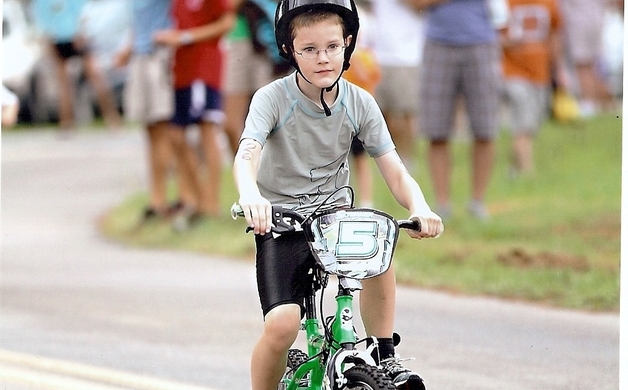 Gallery: Kids Triathlon [4 Images] Click any image to expand.
---
---
In a few months, youth triathletes from across the state will test their abilities in the second annual, Tuscaloosa Kids Triathlon. Last year, 185 kids participated in this event benefitting Secret Meals For Hungry ChildrenSM.
The triathlon will be held at The University of Alabama Student Recreational Center located on the main campus in Tuscaloosa, Alabama on May 17. Participants will be split into four age groups; ages five through seven, eight through ten, eleven through thirteen and lastly, fourteen through sixteen. The top three boys and top three girls will be recognized in an awards ceremony following the triathlon.  "This event is great for kids of all ages and all athletic abilities," says Michelle McClinton, Secret Meals program coordinator, "the most important thing is that these kids have a great time and know that they are helping other children from their community."
Families will have the opportunity to create a poster for their favorite triathlete at a poster creation station hosted by Alabama Credit Union. Bailey's Taekwondo will conduct race day warm up and local restaurants will provide refreshments after the race.
Alabama Credit Union's Secret Meals For Hungry Children provides nutritional food packs for elementary school children living in poverty across Alabama. For many of these children, receiving free or reduced breakfast and lunch from their schools is the only way for them to receive steady meals. This means that many of the children will go hungry over the weekend. Secret Meals discreetly placed weekend food packs into the backpacks of these children every Friday during the school year. With the help of Alabama Credit Union and local business sponsors, all proceeds from the Tuscaloosa Kid's Triathlon will benefit Secret Meals For Hungry Children.
David Williams, Chief Operating Officer for Spiller Furniture, is passionate about bringing the budding trend of youth triathlons to the Tuscaloosa community. "Our goal is to strengthen our community by addressing the health of our youth," says David, "we hope that through this triathlon we can encourage children to maintain active lifestyles and provide the financial support that Secret Meals needs to feed children in our community who are going hungry over the weekends."
Participants may register at SecretMeals.org. Sponsorship inquiries may be forwarded to Michelle McClinton at mmcclinton@AlabamaCU.com.
---
---
---