Create a Barbie birthday party that your child would always remember!

Apr 15, 2014 12:55PM, Published by Kitty, Categories: Family, Today
---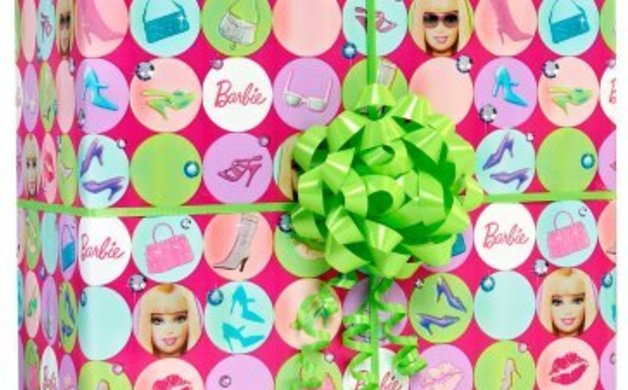 ---
Barbie has a global appeal that beyond comparison. Her popularity transcends time, age and landscape. She is the evergreen heroine of the young little hearts. Ever thought about Barbie being the favor of your child's birthday party? Girls belonging to all age groups love Barbie and that is why having Barbie as a favor for your child's birthday celebration is a great idea. You can organize your child's birthday by giving away Barbie favors in the form of Barbie bags. Your child would love such a theme and all the kids would be ecstatic at the thought of having party gifts to take home. So, colorful Barbie bags, plates or Barbie cups can be great gifts to have immense fun.

Barbie was a part of your growing up, now after years, even your daughter doesn't all that which you probably did at your age. For instance, nothing is so important as to arrange Barbie's clothes, when marriage meant Barbie marrying Ken and life was just about Barbie and her dresses.
It must be endearing to see your daughter dressing up as Barbie secretly, as a mother you must be cherishing every moment of it. Enhance this feeling even more by celebrating her birthday with Barbie as the theme of the party. You can do several things for this. You can ask your kid's friends to come dressed as a Barbie, or you can also ask them to wear something like a bangle or a tiara that reflects Barbie in her spirit. Also, stickers of Barbie would be an additional fun as a favor; little girls would love to put them on their hands, legs, arms, etc. But the parents should be mindful of the fact that the material for the sticker should not be toxic in nature and should be harmless to her delicate skin.
Princess Barbie, one of the most popular versions of Barbie dolls is a rage amongst young girls. Why not add some Barbie princess party favors into the loot bags? You can delight little girls by giving away supplies like glitter pens, rulers, pencils and erasers that have nice Barbie impressions on them. You can also think of Barbie gloss, nail paints or bubble-blows as other exciting gifts. Barbie blowouts can transform the party into a boisterous celebration with children gaily tooting away on the fun blowouts.
Considering the amount of time little girls spend playing with the Barbie doll, the amount of delight they would be feel at receiving such Barbie gifts would be tremendous. Add to their gladness by adding a few hair accessories to the gifts like tiara, sparkling Barbie pins, to make the bags more exciting. With such a huge 'Barbie feast', you would definitely have a fulfilled celebration and your guests dancing with joy.
For buying bags, you can go to the nearby Barbie store; however, it's not a convenient option as you might not have the time for it and also the right choice of bags that you would wish to buy in the store. The other option is that of choosing from the wide range of Barbie bags available online. You can place an order and have the party favors shipped to you at your home or you can go online and simply go to geniusbags.com. It offers one of the most amazing Barbie bags with beautiful Barbie imprints over it.
Now that you have taken care of your child's guest, isn't it time to surprise your little one with something even greater? Make your child's birthday really special with beautifully designed Barbie stuffs. What about gifting your child as birthday gift, Barbie school bags! At school things are really banal, same studies, books and homework, your child gets really bored after a time. A bag with her favorite character imprint can really make a lot of difference in her life in school. She would definitely have an improved image in front of her friends as her bag would be loved by them too.
Now that the party theme and favors are decided, here are some of the requirements that you must look into while throwing a party.
Party vitals: if you are throwing a party, there are some essentials like plates, goody bags, cups, napkins, etc. you can always pick such stuff from the local super market, however, if you want your Barbie party to be really memorable, then using themed essentials is the right way to go. You can choose all your Barbie essentials added with ribbons, table clothes, streamers and crockery all in the Barbie theme.
Decorations: Decorations for a Barbie birthday party is quiet easy to make by oneself. You can use lilac, pink or red cards, sparklers, ribbons and glitters to make the mood for the day. You can have balloon arrangements around the table; you can dress your walls or your trees with bright lights and Barbie and put hangouts like cur shoes, dresses or handbags, etc.
Myself Rohit Pandey. I am working with Genius Leathercraft Pvt. Ltd. I am a professional Digital Media Adviser.  You can find my previous writing examples on Genius Blog.
---
---
---