Caring for Each Generation of Your Family: Drs. Jamie and Keisha Lowther

May 03, 2014 10:13AM, Published by Kitty, Categories: Health+Wellness, In Print, Today
---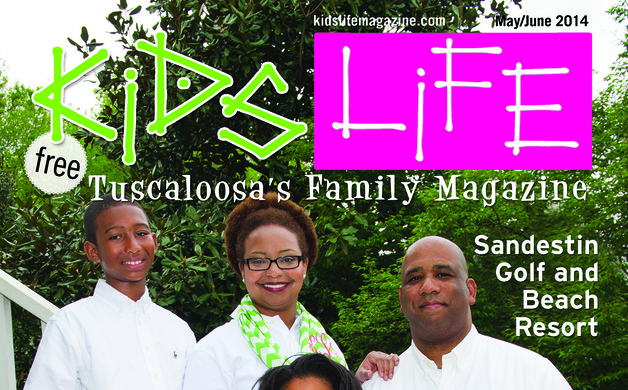 ---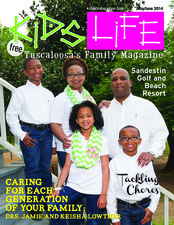 GENERATIONS PRIMARY CARE is featured on the cover of the May/June 2014 issue!
Read more about them here: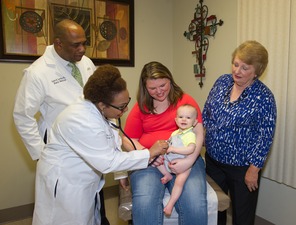 Caring for Each Generation of Your Family:
Drs. Jamie and Keisha LowtherDr. Lowther, please start by telling us the name of your practice and how you came up with the name.
The name of our practice is Generations Primary Care. We wanted the name of our practice to embody our goal. We truly want to care for each generation of families from the newborns to the Great-grand parents. We want to be the entire family's medical home.
What does it mean to have a medical home and why is that important?
A medical home essentially means that you have one doctor who is considered to be your primary care doctor. That doctor may be a Pediatrician, Family Medicine, or Internal Medicine doctor and they essentially work with you to make sure that all of your health care needs are addressed. Medical homes decrease the likelihood of medical errors and also provide a bridge of communication to specialist's like heart doctors.
Do you see your patients when they are in the hospital?
Yes!  Both Dr. Jamie and I feel that is important for our patients to have continuity of care. We both have admitting privileges at DCH Regional Hospital. We take care of our pediatric and adult patients while they are in the hospital. We also see our newborns in the nursery at DCH Regional.
What is the difference between urgent care and primary care? Why did you choose to practice primary care here in Tuscaloosa?
Urgent care is vitally important in any community. Urgent care clinics provide prompt care for injuries and acute illnesses. Primary care doctors may also provide care for acute illnesses and injuries but also manage long term health problems like asthma, obesity, high blood pressure, diabetes and a variety of other medical issues. We decided to practice primary care because there is a medical desert in Tuscaloosa and the surrounding communities. There is a shortage of primary care doctors, especially those accepting new patients and families. We decided to step out on faith and opened Generations Primary Care in September 2012.
It is rare to find physician couples who practice together. Did you meet in college?
No. Dr. Jamie graduated from Morehouse College in Atlanta, Georgia and Dr. Keisha graduated from Stillman College here in Tuscaloosa. We met each other while in medical school at Meharry Medical College in Nashville, Tennessee. We were in the same study groups and were the best of friends for a few years before we started dating.
What brought you to Tuscaloosa?
After I (Dr. Keisha) received a federal scholarship for medical school, I had an obligation to work in an underserved community for 4 years. I commuted from Tuscaloosa to Greene County while Dr. Jamie worked in urgent care here in Tuscaloosa. We chose Tuscaloosa because it is a beautiful city with a true sense of community.
Where did you do you medical training?  What were some of the challenges of starting a family while still in your training programs?
Dr. Jamie completed his Family Medicine residency at UAB Huntsville campus and served as Chief Resident during his third year of training. Dr. Keisha completed her residency at UAB Birmingham and The Children's Hospital of Birmingham.
We know that it was the Grace of God and faith in His plan for us that got us through it. Our oldest son was only 20 months old when our twins were born.  We had a tremendous amount of support from our family and friends.
How long have you been married and what is it like working with your spouse?
We just celebrated our 10th Wedding Anniversary. We actually function like any other group practice. We both have our own schedule and our own nursing staff. We occasionally see each other's same day patients. We also ask each other for advice when we have a challenging medical decision.
What are your hours? Do you see walk in patients?
Our office hours are Monday thru Thursday 8 am-4 pm and Friday from 8 am-12 pm. We close daily from 12 pm-1 pm for lunch. We are also open two Saturdays a month from 8 am-12 pm.  Our established patients who have urgent issues can call the office and get a same day appointment. We do not see walk in patients.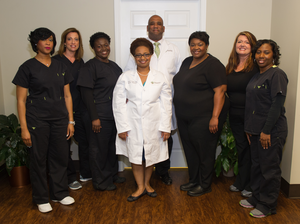 With you having such demanding careers, how do you maintain balance?
We both realize that finding balance is not only key to a successful practice but also vitally important to having a successful marriage and family. We have weekly business meetings with each other to try to prevent "talking shop" at the dinner table. We also make sure we spend quality time with each other. Every Friday is date night for us.
What do your children think about their parents being doctors who own their own business?
Jeremiah, Adia, and Evan take complete ownership of Generations Primary Care and often debate who is going to take over the practice when we retire.  They are very curious about what we do on a daily basis and ask very detailed questions. We try our absolute best to support our children in each of their endeavors. Whether its dance, choir, taekwondo, baseball, or other activities, we want them to know that we are their loudest and proudest supporters.
What do you do during your time off?
Dr. Jamie is the Minister of Music at Christian Community Church. He has played the piano and organ since he was 10 years old. He enjoys watching and participating in sports, with basketball being his favorite.  He is also a member of the Northport chapter of Kappa Alpha Psi, Incorporated. Dr. Keisha considers herself to be an avid Taekwondo student.  She is a member of the Tuscaloosa Chapter of Jack and Jill of America, Incorporated and Alpha Kappa Alpha Sorority, Incorporated.
Are you accepting new patients?
Yes, we are accepting new patients. Please feel free to contact our office at 205-343-6979.
---
---
Cover may june lowther generations primary care
---