A parents guide to childhood tonsil problems

May 27, 2014 08:16AM, Published by Kitty, Categories: Health+Wellness, In Print, Today
---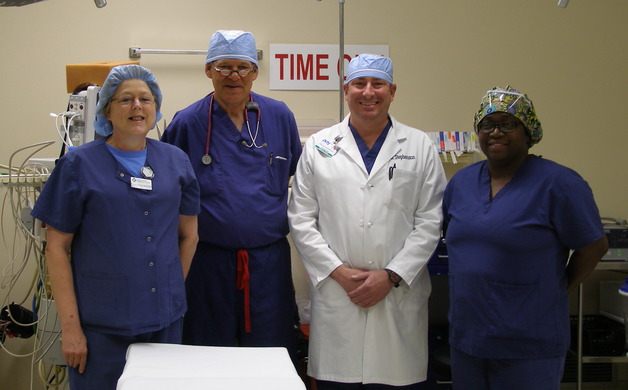 ---
by Carlisle R. Stephenson, M.D.
Tuscaloosa Ear, Nose & Throat

Diseases involving the tonsils are among the most common reasons for doctor visits in the United States. The most common childhood tonsil problem is related to infection or so called "strep throat".  Streptococcus is a specific bacteria that can cause tonsillitis, but it is not the only one. Streptococcus gained its notoriety in the days before antibiotics when heart, kidney and dermatologic complications were common. We rarely see these complication nowadays, due to the common use of antibiotics.

As an Ear Nose & Throat physician, I frequently see your children once the infection has become chronic. Frequently, recurrent or persistent tonsillitis caused by streptococcus or any other bacteria  reach the point of causing a significant alteration in the quality of the patients', as well as, the parents lives.  One of the most emotional moments in a parent's life is discussing surgery on their children.  While the recovery period (7-10 days) can be menacing, the dividend achieved can be significant. I frequently hear from parents that their child suffers many fewer episodes of illness following tonsillectomy. It is among the most satisfying procedures we perform, due to the positive impact tonsillectomy has on the entire family.

Another common reason for children to undergo tonsillectomy and possibly adenoidectomy, is for obstructive sleep apnea (OSA).  In contrast to adults, OSA is more than likely caused by adenoid and tonsillar enlargement. In children, sleep apnea is defined as a pause between breaths of five seconds or more, frequently accompanied by gasping for breath, loud snoring and frequent awakenings.

The detrimental effects are many:  1) poor school performance due to fatigue and loss of concentration. 2) bedwetting due to release of certain hormones that lead to an increase in urine production 3) dental cavities due to loss of protective saliva, due to open mouth breathing 4) over long periods of time mandibular (jawbone) abnormalities can occur. Sleep apnea is also thought to contribute to some hyperactivity and attention disorders.

In summary, treating chronic tonsil problems promptly can significantly improve the patient's quality-of-life. Be sure to discuss with your pediatrician should your child demonstrate any of these symptoms.
---
---
---