Theatre Tuscaloosa will present Hairspray July 18–27

Jun 13, 2014 10:33AM, Published by Kitty, Categories: Today, Community
---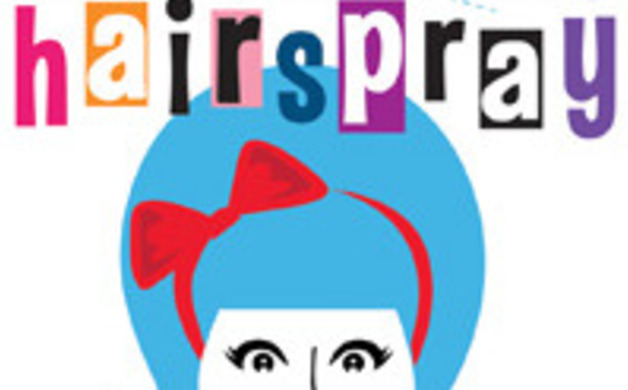 ---
Theatre Tuscaloosa will present
Hairspray  
July 18–27 in the Bean-Brown Theatre on Shelton State's Martin Campus.
 
This winner of eight Tony Awards, including Best Musical, is family-friendly and piled bouffant-high with laughter, romance, and deliriously tuneful songs.  It's 1962 in Baltimore, and the lovable teen Tracy Turnblad has only one desire – to dance on the popular Corny Collins Show. When her dream comes true, Tracy is transformed from social outcast to sudden star. She must use her newfound power to dethrone the reigning Teen Queen, win the affections of heartthrob Link Larkin, and integrate a TV network, all without denting her 'do!
 
Directing this production of Hairspray is University of Alabama alumnus and current New York resident Michael Thomas Walker. Theatre Tuscaloosa Executive Producer Tina Turley said she is excited to see Hairspray come together under Walker's guidance.
 
"I had the pleasure of teaching Michael when he was in college, and last January he performed his one-man show Bubba as a part of our SecondStage program," Turley said. "I am thrilled to have him back this summer to direct Hairspray."
 
After graduating from The University of Alabama with a Bachelor of Arts in Theatre, Walker moved to New York City.  He got his MFA in Theatre from Rutgers in 2012 and returned to NYC where he works in theatre, film and television.   In 2006, Walker played the role of Edna in the national tour of Hairspray; he reprised this role at the Walnut Street Theater in 2008.
 
"I am looking forward to revisiting this play," Walker said. "I try to pick shows that excite me and challenge me as a director, and Hairspray definitely does both."

Walker said audiences should expect an exciting and hilarious musical comedy with a message.
 
"Hairspray is set in the 1960s, but it's still relevant in today's society. The songs are catchy, the dance numbers are big, and there are a lot of humorous moments, but it also speaks about issues that are important right now such as bullying, identity, segregation and racism," Walker said.
 
Working alongside Walker, the Hairspray production team includes:  Choreographer Delle Kincaid, Musical Director Leslie Poss, Scenic Designer Wheeler Kincaid, Lighting Designer Erin Hisey, Costume Designer Jeanette Waterman, Sound Designer Frank Duren and Prop Designer Kim Palm.
 
The Hairspray cast brings together a vibrant mix of Theatre Tuscaloosa veterans and newcomers. Returning to the Bean-Brown stage are Tim Davis, Courtney Dover, Gavin Dover, Craig First, Diva Hall, Candace Hilton, Clemmie LaShaun Hilton, Israel Hilton, Glen Johnson, Brent Jones, Lindsey Jones, Kaylee MacKnight, Emily McGuire, Drey Mitchell, Kim C. Palm, Charles Prosser, NorQuina Rieves, Wesley Rorex, Jenny Ryan, Christopher Smith, Logan Spradley, Destiny Stewart, William Travis and Kathy Wilson. They are joined by Theatre Tuscaloosa newcomers Matthew Dunkin, Caroline First, LaPorsha Lewis, Nicole Pietrangelo, Karina Simonis, and Emily Hoppe.

Hoppe said she is thrilled to make her Theatre Tuscaloosa debut as Tracy Turnblad.
 
"This is my second time to play Tracy, and I am just as excited as the first," Hoppe said. "Hairspray tackles serious issues like self-love and societal acceptance in an energized, hilarious way. It is brilliantly put together – not a single dull moment. The songs are beyond fun, the scenes zip along, and everything is bigger than life! We are all having a blast, and so will the audience!"

Theatre Tuscaloosa's 2013-14 Season: Cheers to 15 Years! is presented in cooperation with Shelton State Community College and is sponsored by Jamison Money Farmer and Co. Hairspray is sponsored by Ameriprise Financial,  Buffalo Rock and Play it Forward sponsor Bank of Tuscaloosa. Additional sponsors include Tanner & Guin LLC, Mercedes-Benz, Afflink, Warrior Roofing, Bank of Moundville, Left Hand Soap Company LLC, Randall-Reilly Publishing, f8 Productions LLC, Martin Luther King, Jr. Realizing The Dream Committee, TotalCom Marketing and Town Square Media.
 
Hairspray will be presented July 18 – 27 in the Bean-Brown Theatre on Shelton State Community College's Martin Campus, 9500 Old Greensboro Road.  Performances will take place Thursdays-Saturdays at 7:30pm and Sundays and Wednesday at 2pm.  All proceeds of a pay-what-you-can final dress rehearsal on Thursday, July 17, at 7:30 pm, will benefit the Charlie Dennis Memorial Scholarship Fund.
 
Tickets are $22 for adults, $18 for seniors (60+) and $14 for students and children.  Special rates are available in advance for groups of 10 or more.
 
For more information or to purchase tickets, visit www.theatretusc.com or call (205) 391-2277.
---
---
---