Home Schooling- How good is it for your child?

Jun 18, 2014 10:26AM, Published by Kitty, Categories: Family, Today
---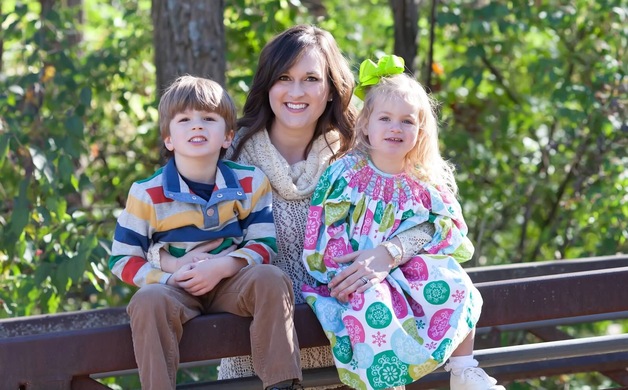 ---
One of the most worrying parts of parentage is the schooling of a child. When it comes to the education of the child, parents start thinking hard on what to do, which school to approach, which boards to consider, so on and so forth. There are parents, who consider boarding schools, thereby sending children off to places away from the family and then there are parents who prefer teaching their child within the safety walls of the house, away from the big bad world. Does homeschooling really help? If yes, what are its main advantages over normal school teachings? Let us discuss some of them here.

1.     Children have freedom:
Charlotte Iserbyt, who served as Senior Policy Advisor in the Office of Educational Research and Improvement (OERI), U.S. Department of Education, during the first Reagan Administration, wrote a book titled "The Deliberate Dumbing Down of America", where he discusses that children are taught in a way that they become "stupid" as a victim of such an education. This is because, they are taught how to follow a set pattern and never encouraged to have their own ways and this discourages any form of creativity.
2.     Children learn to read with 10-15 minutes each day training:
Most school teaches with letters through only sight reading, but not through sounding out. When you teach a group of 60, you often miss out on giving a personal touch to it, thereby making the process drab and routine task. This is why students in school find difficulty in reading right after their 3rd standard. Reading it aloud to a child helps in more ways than one. Once a child learns how to sound out a word, he can look up at any word in the dictionary, read any name, town or street sign, learn new technologies and also can start reading up story books which again help in a great way.
3.      Teaching is made easy:
When you have your personal touch and care, teaching a child how to read becomes very easy, more so if you do it step by step, by simply sounding out the words to him, which cannot be done in the four walls of a room. Teach your child for about 10-15 minutes each day. Don't stretch it beyond a limit where your child gets tired of it. Here are some of the ways by which you can teach your child.
a)    Read out lot of books to them, preferably from the time they are born. Announce the words in a clear and concise manner so that your child's hearing abilities are used to the fullest. Hearing creates sensations in the brain that makes words register better in the deep recesses of the mind.
b)    When they are about 3 or something, teach them a lot of alphabets, "The Stephen Cartwright ABC" is one of the best books in that.
c)     Explain that a letter is a sound. Every letter has its own sound and they form together to make some meaning. Each word has its own meaning. A sentence is a group of words that make distinct meaning.
d)    To teach letters by sounding out, enunciate well and speak each letter twice. Teach them vowels, teach them by reading it out loud and read out sentences that rhyme like 'a cat sat on a mat'. This is because rhyme has a musical value which affects the minds of small children.
4.     Healthy food is ensured throughout the learning years
These school and high schools feed children with so much of junk that they grow being afflicted of it and also addicted with it. This is basically done so that big companies can make billions of dollars. The development of the brain depends on the kind of food our children eat. Hence the food is very important. At home, you can feed your child with all the nutritious food that can help your child to gain the mental capability to learn in a better way. The diet in the growing age is of utmost importance. Also, if your child is at home, you can have complete control over what he or she is eating.
5.     Children can set up better goals:
The public school system was created a hundred years ago with the aim and ambition of producing workers and soldiers. They DO NOT give training for a well refined human being with all attention to other mental faculties. They already set up a goal which you are supposed to follow thus nipping the bud of creation. When you teach your child at home, you and your child can set your own goals as to what you want in your life. Your independent goals can be anything from being happy in life to being a photographer to a painter, so on and so forth. Independent people can make a better world with their own ideas than others who are simple mechanically trained.
Rohit Pandey works with Genius Leathercraft Pvt. Ltd as a Digital Media Adviser.  You can find her other articles at Genius Blog.
---
---
---