July/August 2014 Issue

Jun 30, 2014 04:35PM, Published by Kitty, Categories: In Print, Today, Community
---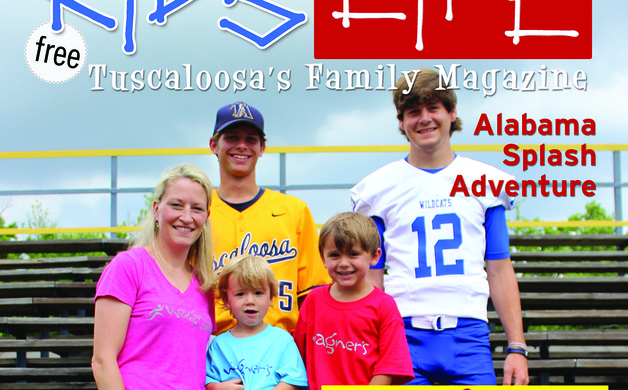 Gallery: Wagner's Shoes [5 Images] Click any image to expand.
---
---
"Wagner's: A Fit For Every Foot!"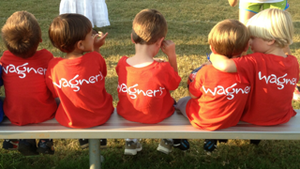 For over 60 years, Wagner's Shoes has made its mission to find a perfect fitting shoe for kids and adults in Tuscaloosa and surrounding areas. Through three generations of Wagner's Shoes here in Tuscaloosa, Wagner's top priority has always been to get the customer in the best quality footwear, at the best price and with the best customer service available anywhere!  The Wagner family gives West Alabama customers four venues in which to shop: Wagner's Shoes for Kids in The Northridge Shopping Center, the newly expanded Wagner's RunWalk in Midtown Village, The Athlete's Foot in Northport and Wagner's Team Sports.  So, Wagner's really does have something for everyone! From baby's first pair of shoes to a new pair of athletic shoes for the avid runner or sporting gear and equipment for your local ball team, Wagner's has something just for you!
For generations, Wagner's has provided Central Alabama with quality children's shoes and accessories, along with excellent customer service.  While they have moved from its original location in Downtown Tuscaloosa to the Northridge Shopping Center on McFarland Blvd, the quality of service remains the same. With favorites like New Balance, Keen, Chaco, Nike, Rainbow, Frye, UGG, Stride Rite, Sun Sans, Livie & Luca, Tsukihoshi, Sam Edelman, Michael Kors and many more, Wagner's Shoes for Kids is sure to have a shoe to please both parent and child! The well trained staff is always eager to measure and fit each child to ensure that they walk out in the best pair of new shoes for them.   From sandals and athletics to casuals or boots, Wagner's stays up to date with the latest fashion trends to provide an excellent selection of footwear each season.  Be sure to join the mailing list at www.wagnersshoes.com and follow Wagner's Shoes for Kids on Facebook, Twitter, Instagram and Pinterest for updates on new arrivals, sales, giveaways and more!
In Midtown Village, the newly expanded Wagner's RunWalk is a running/walking/fitness specialty store specializing in the finest adult footwear, apparel and accessories and, of course, excellent customer service.  Wagner's RunWalk carries all your favorite brands like Brooks, Nike, Asics, Saucony and Mizuno.  Wagner's RunWalk is honored to be an integral part of the running and fitness community in Tuscaloosa and to host or support many local running events.  One of the more family oriented running/walking events Wagner's RunWalk is involved with is the Turkey Trot 2 mile race in November with lots of fun, music, and giveaways.  Wagner's RunWalk also conducts the Sokol Trail Runs, which has been a Tuscaloosa running tradition for over 12 years!  In addition to these fun events, Wagner's RunWalk also sponsors a monthly pub-run in Midtown Village. The pub-run is a nice three mile course, including a free beer afterwards!  It has been very popular with both beginners as well as more seasoned runners.  The trail runs and pub-runs are free and open to everyone.  Whether you are a marathoner, a beginner, a walker or just wanting to get up off the couch and try something new – stop by and talk to the friendly and supportive staff today. They will be sure to help you find the right shoes and gear to make your program safer and more enjoyable while reaching for your goals.  For information about Wagner's RunWalk, or to learn more about running events in the community, stop by the store or visit www.wagnersrunwalk.com.  Also, follow them on Facebook, Twitter and Instagram for updates on new arrivals, events, sales, giveaways and more!
Wagner's has been in the Tuscaloosa/Northport area with its The Athlete's Foot franchise since 1992.  The Athlete's Foot carries athletic shoes for the entire family.  Whether you are looking for shoes for running, walking, work, casual, cleated footwear, sandals or the latest in Jordans, The Athlete's Foot in Northport can supply the correct footwear.  Let the friendly, knowledgeable staff help you find the perfect footwear this fall and all year long.  Be sure to follow them on Facebook at The Athlete's Foot – Northport for updates on new arrivals, sales or an upcoming Jordan launch.
The newest and fastest growing division of Wagner's is Wagner's Team Sports.  Covering all of Alabama with names like Nike, Russell, Asics, Mizuno, Wilson, Rawlings, Easton, Alleson, Badger and more, Wagner's Team Sports can provide all of your team or business needs.  Wagner's can supply shoes, uniforms, practice gear, travel gear, balls and equipment for any team from Tee Ball to College Level.  Wagner's Team Sports can also screen print, embroider or heat press for all your team or business needs.  From little leagues to college leagues to business uniforms, Wagner's Team Sports provides a multitude of services to fit your needs.  If you are looking to outfit a ball team, screen print t-shirts for an event, or embroider uniforms for your business, give Wagner's Team Sports a call.  Since Wagner's is local, turnaround times are very quick and in most cases, there is no freight charge!  Wagner's Team Sports provides great group packages as well as pricing for individual orders.   Visit www.wagnersteam.com or call 205.345.3454 (extension 1) to meet with Tommy Wagner or another one of Wagner's Team Sports experienced Team Sales Reps.     
Wagner's is honored to have been a part of the Tuscaloosa community for the last 61 years and looks forward to many more years of providing the best products with a personalized fit for each of their customers. If you have not been to Wagner's, you are encouraged to stop by and experience for yourself the customer service and knowledgeable staff that is unparallel to any other.   Whether you are looking for shoes for yourself and family or custom uniforms for your sports team or business, Wagner's is sure to provide excellent service and assistance for your every need.  Here's to another 61 years!
---
---
Cover new issue wagners julyaugust
---