Mothers of Preschoolers Group Comes to T-town

Aug 03, 2014 06:29PM, Published by Kitty, Categories: In Print, Today, Community
---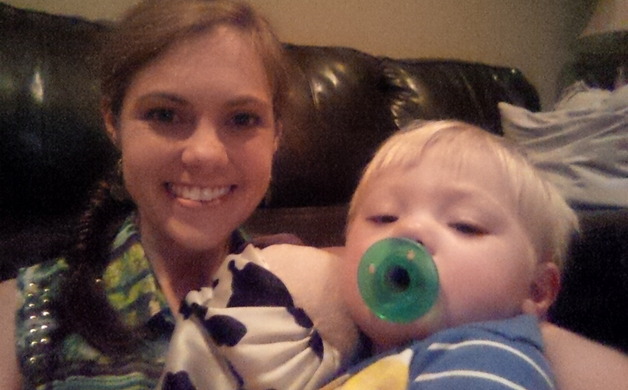 ---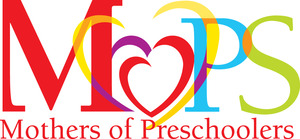 One day as I sat in church and read the bulletin, I pondered why a church driven by community groups in a town filled with young families didn't have a group for young moms. It seemed there was a group for everything and everyone else. There was a Celebrate Recovery group, couples groups, newly wed groups, and even a group for single moms—but not one for just any mom with young kids. 
About a week later, while sitting among a sea of Goldfish crackers with my 1-year-old beside me and my laptop on top of my lap, I searched online for freelance opportunities. This led me to a site called Moms of Preschoolers. While it did publish a blog or magazine, the main focus was a group for moms of young children that branched out to at least 35 countries.
Under the "about" section, there was a laundry list of headings with information about the group, but one short paragraph caught my attention the most: "We moms need each other. At each meeting there will be time to get to know other moms in an accepting small group atmosphere."
Moms meeting in "an accepting small group atmosphere." I was sold by that one phrase and immediately clicked on the "find a group" link. My heart sank when I saw the nearest groups were in Birmingham and Columbus, MS. So I began to pray that a group would start up in T-town. It only made sense, considering the size of Tuscaloosa and number of churches and young families here.
Fast forward a half-year later and there is now a MOPS group in T-town! However, after months of praying I felt the nudge to approach my church board and start the ball rolling myself. We had an informational meeting in May with a great turnout, and many moms have signed up already. But official meetings don't start until September, so there is still plenty of time to join.
More About MOPS
The Mothers of Preschoolers group is like a Bible study, hangout, counseling and advice session, arts and crafts club, and brunch all blended together to make one big Mom's Day Out Smoothie. Groups typically meet twice a month, as will the Tuscaloosa group starting in the fall. A local church usually hosts the meetings, as it is a Christian-based program, but all women with young children are welcome to join.
Several key components make up each group meeting, but there is also a lot of flexibility for the meeting topics. These can focus on children, women, or even relationships between husbands and wives. For example, I surveyed women at the informational meeting and found that topics of interest ranged from nutritious foods for picky kids, child safety, and discipline to fashion and fitness. Experts on certain topics will often serve as guest speakers.
Each meeting runs for two hours, and childcare is provided for the entire time. Children 2 and under go to the nursery, while those 3 to 5 learn about the Bible through the group's MOPPETS program. This is similar to most churches' preschool Sunday school classes.
Most groups rotate among its members so that several different women bring snacks each meeting. It is also a fun place to try out the latest Pinterest interest as crafts often play a prominent role at least once a month. Even better, there is plenty of time for fellowship and forming friendships.
Another valuable asset to moms is the mentoring they will receive from the MOPS Mentors, who are Godly moms of older children who have been there, done that, raised their children, and lived to tell it. These women will often speak at the meetings and also serve as the leaders in a shepherding role. They will also lead the devotional discussions.
MOPS in T-Town
Beginning September 9, MOPS will start meeting every second and fourth Tuesday from 9:30 to 11:30 a.m. at The Church At Tuscaloosa. All moms of young children are welcome to join. It does not matter if or where you attend church, if you are married or single, or if your child is by birth or adoption. Just so you are the mom of a preschooler.
Don't want to wait until the fall? There is also a Tuscaloosa MOPS Group page on Facebook that has information about how to join and open discussion about the group itself and all things "mommy." All of the women at the informational meeting agreed that we would like to connect some over the summer with and without our children and families for fun activities and fellowship.
Membership is only $25 for the entire year, which covers childcare and the curriculum for MOPS devotionals and MOPPETS. For more information or any questions, you can visit the Facebook page, email kacilane@gmail.com, or check out www.mops.org.
Author Bio: Kaci Lane Hindman lives in Northport, AL, and is the wife of Blake and mother of Lane. She works as a writer, editor, Improv actress and stand-up comedienne, and blogs at unconventionalsouthernbelle.blogspot.com.
Sources: http://www.mops.org/about; http://www.mops.org/groupsearch/; https://www.facebook.com/pages/Tuscaloosa-MOPS-Group/285951521565958
---
---
mops preschoolers kaci hindman
---