IT'S CHILD PASSENGER SAFETY MONTH

Sep 10, 2014 04:52PM, Published by Kitty, Categories: Health+Wellness, In Print, Today
---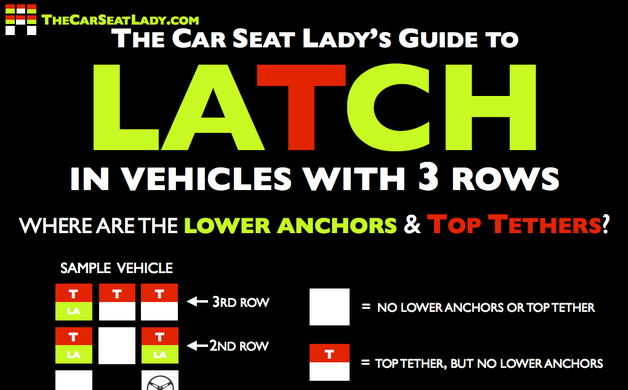 ---
by Allana Pinkerton, Global Safety Advocate from Diono (us.diono.com)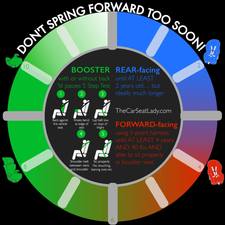 Yes! There is actually an entire month devoted to Child Passenger Safety. What is Child Passenger Safety (CPS) and why are we acknowledging it for a month in September? The activities throughout the month include everything a parent or caregiver needs to know about how to keep kids safe in a vehicle while on the road. Activities can be found in your community at schools, fire departments, health fairs, in parking lots at retail stores and even car dealerships. They include car seat checks where certified CPS Technicians teach you how to properly install your child's car seats, check for booster seat fit for your older child and give general safety tips for every passenger. While we have made great strides in reducing injury and death to children in motor vehicles, car crashes are still the #1 cause of death and injury to children in the U.S.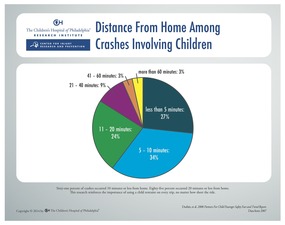 The most common mistakes parents make is either not putting a child in a car seat or not installing or using it properly every ride. There is a misconception that car crashes only happen on the highway, however they actually happen close to home.
 Another mistake that parents make is not installing the car seat tight enough. The car seat needs to be tight enough that it moves less than one inch side-to-side and back-to-front when checked at the belt path. When using the seat belt to install your car seat, make sure you know how your seat belt locks. If you install the seat with the LATCH connectors, find the designated lower anchors for that seating position. Follow all instructions carefully in both the car seat and vehicle manuals.
 Making sure the 5-point harness is properly tightened is another thing some parents don't get right. Unlike the seat belt, which will retract and help restrain your body during a crash, the harness needs to start out with a snug fit against the child's body. It does not have a retracting mechanism like the adult seat belt. The harness does not have to be really tight, just snug enough that you cannot pinch the webbing at the collar bone.
Most parents realize their child is growing up way too fast and they want to stop time, yet they still rush them into the next car seat or out of a booster seat too soon. Keeping a child rear-facing is four times safer. Even if their legs are long and hitting the back of the seat, they are still safe. And, contrary to what we adults would find uncomfortable, kids are very flexible and are comfortable in many different positions. Once they've reached the rear-facing capacity of their car seat, facing them forward in the 5-point harness helps spread the crash forces over the strongest parts of the body. Belt positioning booster seats keep older kids safer in the adult seat belt.
Most crashes are survivable if we just take a few steps to ensure our child's safety.
·       Before purchasing a car seat, it is best to "try before you buy." All car seats do not fit in every car properly. Car seats and car models change from year to year.
·       There are 35,000 certified CPS technicians across the country who are willing and are enthusiastic about helping you. You can find your local technician or car seat fitting station at www.safercar.gov
·       READ THE MANUALS. Also, watch the car seat manufacturer's installation videos readily available on their website. Most have a CPS Advocate on staff to help you with more difficult installations. You can call them during business hours and some are even available to answer questions on the weekends.
On a final note, with more media focusing on children being left in hot cars lately, technicians will be adding safety tips to their dialogue with parents on how to prevent these tragedies.
Most, if not all unintentional child deaths and injuries can be prevented. It takes time, energy, effort and consistency, but in the end it is worth saving the lives of our precious future.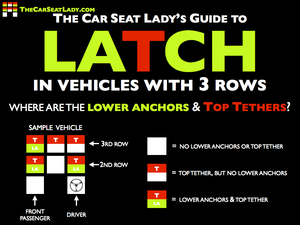 Graphics from Dr. Alise Baer (The Car Seat Lady) – a well known blogger in the 'mommy world'.

---
---