Miss Heart of the USA

Oct 14, 2014 09:59PM, Published by Kitty, Categories: Teens & Tweens, In Print, Today
---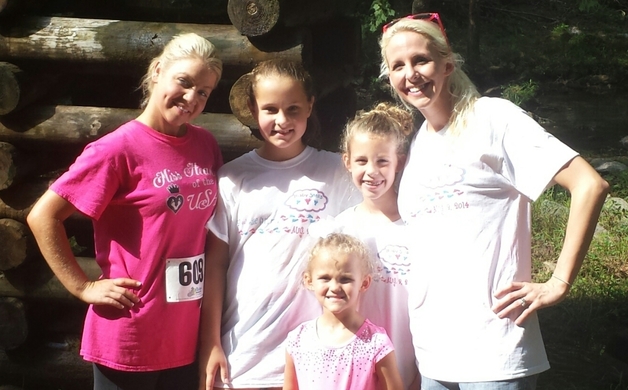 ---
             "Mom, have you found one yet? "  "Haley, what are you talking about now?"  "A pageant, have you found me another beauty pageant to do?"  Panic sets in as I realize I have completely forgotten her dream to be a beauty pageant queen.  Visions of Toddlers and Tiaras, expensive dresses, spray tans, fake hair and even fake teeth run through my mind.  "No Ma'am I haven't found one yet, but I promise I will start looking."

            So as fate would have it I was browsing Facebook one afternoon, and saw a posting by Courtney Clanton about the Miss Heart of the USA pageant.  She had just competed in the preliminary held in the Tuscaloosa/Northport area and won the Spokesmodel Queen title.  I contacted her for a little more information, and of course used google to find out more about this system. Just what was this Miss Heart of the USA pageant all about.  As I began to read my pageant fears quickly faded. 
Miss Heart of the USA provides the contestants with the opportunity to have fun,  build confidence and self-esteem; all while encouraging  each girl to become involved in community service, and organizations that benefit those in need.  The organization is a National system that has distributed over 10,000,000 non-perishable food items to non-profit organizations, as well as collected toys for Toys for Tots.  I liked the idea of a pageant with a mission, and they wanted to help "Stomp Out Hunger" one county at a time.  I felt Haley would actually start a journey to learn what it was like to give back to her community, and help those less fortunate than herself.   So with the entry fee to the next preliminary event  being free with a donation of 10 non-perishable food items I signed up!
            We had 5 days to get ready for the pageant.   We collected canned food donations, and monetary donations from friends, family, and co-workers.  When all was said and done she had over $300 to go shopping, and purchase more food to donate.  We went to our local Piggly Wiggly, and she nervously talked to the manager, and explained to him the mission of the pageant.  He agreed to give her a discount on her total at the end of her shopping spree. 
            So the shopping began.  She had her best friend Mallory Curry beside her as they went up and down each isle filling the buggies with food.  While shopping we ran into another Miss Heart of the USA queen, Kristi Lake.  She was kind enough to give Haley some great tips on what items were most needed, and to watch the expiration dates.  When the shopping was over she had a receipt taller than she was.
 Pageant day was finally upon us.  We made the drive to Florence, checked in, and unloaded all our boxes and waited.   In the end Haley won Petite Miss Heart of the USA , prettiest eyes, and Viewer's Choice.  Her final total donated was 529 non-perishable food items.   On the way home she said "I like this pageant better than the last one because I got to help people."  I had to agree with her.  I liked this pageant better as well.
            Haley has since started volunteering at the local animal shelter, helped out at a local church food bank, and walked in her first 5K at Tannehill to raise money for The Amelia Center in Birmingham.  She has made some amazing new friends, and can't wait to see them again at the Miss Heart of the USA state pageant being held in Birmingham on September 19th -20th.
If you're interested in learning more about Miss Heart of the USA, please go to www.missheartoftheusa.com or contact Andrea Kellum at andrea@missheartoftheusa.com.  2015 preliminary events will begin around Alabama soon.
---
---