Things Are about TACCE, (tack`-e)

Nov 07, 2014 07:24PM, Published by Kitty, Categories: Teens & Tweens, In Print, Today, Community
---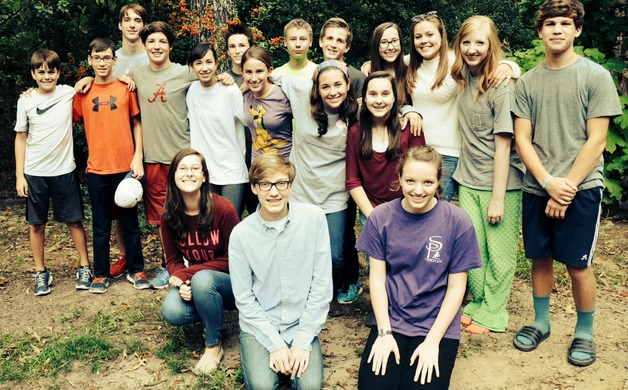 ---
by Kennedy Burgreen

The title of this article is one of our team Opifex's slogans for the upcoming 2014 BEST robotics competition. BEST derives from Boosting Engineering, Science, and Technology. BEST robotics is an annual competition in which 6th-12th grade students design and build a robot to complete non-trivial tasks arranged for each competition. BEST introduces students to engineering-oriented thinking and helps students to explore possible future career options. However, the BEST program is not geared exclusively toward students interested in engineering. There are more than enough activities to involve everyone who has a talent to share including: public speaking and presentation, booth design and building, public relations and outreach, notebook writing, graphic arts, computer programming, website development, strategic thinking, and enthusiasm in spirit and sportsmanship.
Parents, if this sparks an interest, here is some practical information to help you make the "BEST" decision. BEST robotics involves a six-week commitment that typically begins in the September time frame. This may seem like a long time commitment, but (believe me) it flies by! Most teams meet two times a week for approximately three hours per meeting. Involvement in the BEST program is free, which always makes everything better. Each team needs at least one brave and adventuresome adult to head up the operation and at least two more responsible adults to help mentor and guide the kids. By design, BEST is student led, but adults can help students brainstorm through the more challenging portions of the BEST journey.
Building the robot is a unique experience each year. Each team is provided a box of supplies containing all of the motors, electronics, wood, and metal components needed to build their robot. Teams only need to supply their own tools and creative minds. Your robot needs to be designed to perform certain tasks that will win points in the competition. Tasks are related to the BEST game theme. For example, the 2014 game theme is constructing different sized wind turbines.  In order to build a wind turbine, students are asked to transport small wind turbine nacelle, a small wind turbine blade, and six separate large turbine blades to designated locations. In reality, the robot will be handling PVC rods and other more complex PVC structures. Teams must design a winning strategy that matches their robot's capabilities.
After six weeks of preparation, the robotics competition is the finale of the BEST experience and is as lively and exciting as any sporting event. The actual competition takes place at your local hub and involves about 20 local teams. You can find the local hub nearest to you through the website: bestinc.org. The top three teams at the local hub will advance to the regional hub. The Southeastern regional hub, South's BEST, is located in Auburn, AL and hosts a competition involving over 50 winning teams from thirteen other states! The incredible creativity and spirit at South's BEST cannot even be described.
Since its small Texan beginnings in 1993, BEST's popularity has shot through the roof! In 2010, over 850 teams participated in BEST robotics. Why is this? BEST exposes students to a variety of skill sets they might not otherwise experience. The social aspects of team meetings are always positive. It is an excellent means for getting your kids out of the house, meeting new people, and involving them in activities that may well shape their futures. Last but not least, your child's participation in BEST looks GREAT on a college entrance resume!
The Tuscaloosa Area Classical Christian Educators (TACCE) is made up of Alabamians and a few Mississippians. This was their first year competing BEST robotics team for the past six years. For our first year, they have a whopping total of seventeen team members. Many students have expressed interest in the field of engineering for their college education. Through hard work and the Lord's blessings, the TACCE robotics team has successfully finished one year and hope to participate in many more.  
Kennedy Burgreen is a Junior from Starkville, MS and is part of the ClassicalConversations homeschooling group of Tuscaloosa, AL. She is a four year veteran of BEST robotics and is a member of the TACCE Opifex team. Go Meerkats!
---
---