Raising Compassionate Children: Holiday Season is a Great Time to Start

Nov 22, 2014 10:15PM, Published by Kitty, Categories: In Print, Family, Today
---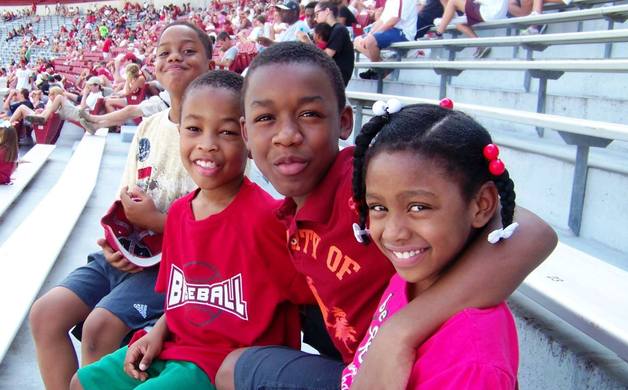 ---
When parents are asked, "What traits do you want your child to have?" one of the top responses is "to be compassionate and caring." Parents want to raise their children to be thoughtful and generous. As the holiday season approaches, this is the time to look at the most effective ways to teach children about generosity of spirit, kindness, and putting others before yourself, says Dr. Paul Donahue, top child psychologist, lecturer, and author of "Parenting Without Fear: Letting Go of Worry and Focusing on What Really Matters".

 
Dr. Donahue explains, "If we want our kids to be more giving, we need to catch them in the act.  Praising kids for small deeds of kindness lets them know that we value this behavior and we see evidence of their good intentions and thoughtful work. These can include often overlooked moments like sharing a toy or clearing a dinner plate.  Parents should use those moments to make a positive comment like 'nice sharing with your friends today." The child will then see that being helpful is valued. This will set the stage early on for children wanting to be thoughtful."  
 
Dr. Donahue says it is a parents' job to let kids know that they are proud of the moments when they think of others and put their desires on hold short or long term. "The more we affirm decency and charitable instincts early on, the more likely we are to see this behavior repeated as they grow up and become adults." He suggests these tips for parents to help them foster compassion in their children:  
 
Give kids opportunities to help at home:  Young children need to be given responsibilities at home – picking up clothing, setting the table – to feel like they are pitching in and doing their fair share. It isn't just about teaching them to work hard, but it also helps them to understand that they are part of a family and beholden to others.
 
Teach respect: Don't assume that kids know what we expect from them.  If we allow them to speak rudely or make unreasonable demands on us or other adults and don't call them on their behavior, then we can't blame them for being that way. Children need to hear clear messages about how to treat others when they are young, if we want them to become polite and well mannered later.
 
Be a model:  No one is perfect but if we want our children to be respectful and decent to others, then they have to see this behavior from their parents. Parents who can control their frustrations with other people and "let the small stuff go" and remember to "be polite to see polite," are likely to see that their children will follow their lead.  
 
Contribute to the community: Teach the value of service by making cards for an ailing relative, visiting elderly neighbors, helping a local cause, or joining a local non profit group as a family.  Kids with hands-on experience usually enjoy themselves and feel good about their efforts, and these early experiences often have a lifelong effect.
 
Appreciate what they have:  Parents need to remind their children – and themselves – to be grateful for all they have and to remember to give thanks and stop and smell the roses.   

Paul J. Donahue, Ph.D., founder and director of Child Development Associates in Scarsdale, NY is a consultant to the Georgetown University Child Development Center and the National Head Start Association.  He lives in Westchester County with his wife and three children.  For more info: www.drpauldonahue.com.
---
---