The Language of Love

Feb 03, 2015 12:39PM, Published by Kitty, Categories: In Print, Family, Today
---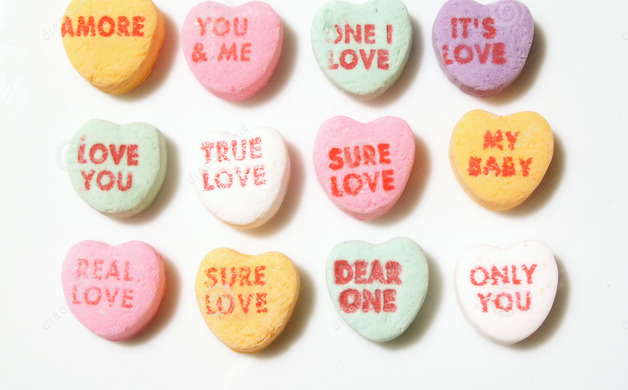 ---
Four letter words always get our attention and are usually fueled by emotion. Yet one four-letter word stands above the rest when it comes to conveying feelings, and though it's perfectly fine to say, it can be one of the hardest to leave the lips. That word is
Love.
From the first time you muttered it to your significant other to the first time your child learned to say it back to you, each instance carries with it a significant moment of caring and affection. Regardless of the relationship, we all need to hear it and we all need to say it to those important to our lives. But do we really know if those we love hear us saying "I love you"?
Strange as it sounds, you can say that four-letter word every day and still not speak the language of love. Just like love differs with each relationship, so does the language. It doesn't matter if you're a hopeless romantic or a sarcastic skeptic like me (who is convinced Valentine's Day is a conspiracy theory made up by Hershey's and Hallmark to recover from the post-Christmas sales slump). Every single person says and hears "love" in his or her own way.
I never realized this myself until I studied the book The Five Love Languages by Gary Chapman. After reading the book I began to read the people in my life and figure out how to love them best. My husband and I took the test, which is offered free on the book's companion Web site: http://www.5lovelanguages.com/. This site also has tips on loving spouses, boyfriends or girlfriends, kids, and everyone else.
While some people may connect with more than one category, everyone generally communicates in one dominant love language. The five categories include:
1-Words of Affirmation in which a person responds best to words. In this case, saying "I love you" may actually go a long way as well as giving compliments and praise, and thanking someone for his or her help.
2-Acts of Service follows the adage "actions speak louder than words." This is my love language. I had much rather my husband clean the house, cook a meal, or give our son a bath than buy me a gift or compliment me. When people go out of their way to help me out and lessen my workload I feel loved and special to them.
3-Receiving Gifts means a person feels loved through gifts, but not necessarily costly gifts. This language does not mean the person is shallow or materialistic, but that they feel loved when someone thinks of them by giving them something tangible. A friend of mine's daughter speaks this language, and she said anything as small as a card or a sucker will make her daughter smile.
4-Quality Time is for those people who love to spend time with others. They don't care what you're doing as long as you're doing it together. It can be as simple as turning off all media and having a family game night or to enjoy dinner and conversation with your spouse. They just want your sincere company.
5-Physical Touch is for the huggers, high-fivers and hand shakers. These people pat others on the back, hug total strangers, and shake your hand every time they see you. When faced with a hard day, a simple hug can go a long way to make them feel loved.
The best part about learning the love languages is to realize that others may have been speaking love to you all along, but only in their own language. It can also help you to know how to better show them love. For example, my husband is Words of Affirmation and I am Acts of Service. He may unload the dishwasher, and then I will tell him how much I appreciate his help around the house. Then we both feel loved.
That's not to say I speak all love fluently. I scored a big zero in the Receiving Gifts category, which is the language my mom speaks. I am working on learning to accept her gifts graciously by simply thanking her instead of responding with something like "You shouldn't have spent so much money on me."
So whether you love Valentine's Day or just love to feel loved, pay close attention to those closest to you. They may have been showing you love all along.
Author Bio: Kaci Lane Hindman lives in Northport, AL, and is the wife of Blake and mother of Lane. She works as a writer, editor, Improv actress and stand-up comedienne, and blogs at kacilane.com.
Note: Source used: http://www.5lovelanguages.com
---
---